As people seek ways to separate work from home—especially as the lines continue to blur for many—it's becoming increasingly important for people to disconnect and recharge in meaningful ways. This includes stepping away from the noise and distraction brought forth by constant technological connection and embracing the peaceful solitude that is left in its absence.
As a result, people are finding new ways to achieve comfort through the use of organic forms and natural materials. Creating connections with objects and textures inspired by Mother Nature within the walls of your very own home can instantly provide a space that is conducive to relaxing, recharging and de-stressing.
There are several ways to take advantage of this dominant interior design trend for 2022, so let's take a look at some of the ways to go all-natural in your décor.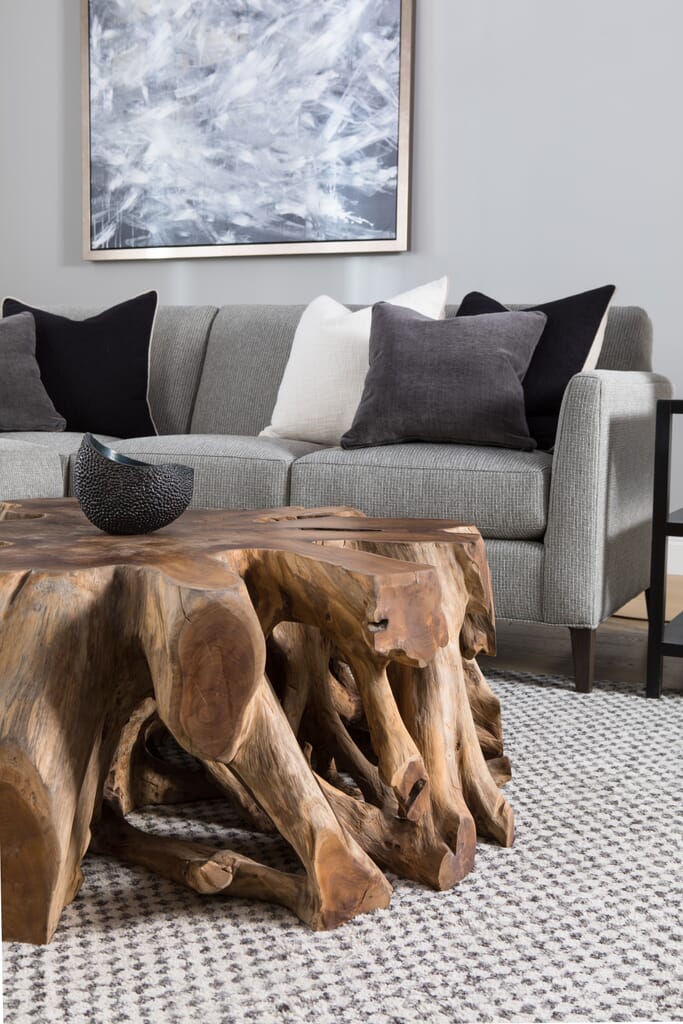 NATURAL MATERIALS
The warm tones, captivating imperfections and unique character of natural objects and materials brings warmth to any space. During a time where people are looking for an escape from the outside noise, the timeless and enduring style of natural materials makes your interior feel cozy and inviting. Organic materials and textures can be incorporated in a variety of ways, including teak wood, linen, stone, jute, cane, wool, cotton and rattan. Mixing different combinations of tones, textures and weights will provide balance, both visually and mentally.
NATURAL LIGHTING
As our interior spaces continue to be multi-functional to accommodate work, play and everything in-between, giving ourselves a mood boost while indoors is essential. The desire for natural lighting can be achieved through open-concept floorplans, large windows and high ceilings. Window treatments that allow natural light to shine through to some extent are also popular. An abundance of daylight and a great view can do wonders to improve your mood and de-stress, regardless of where you are in the house.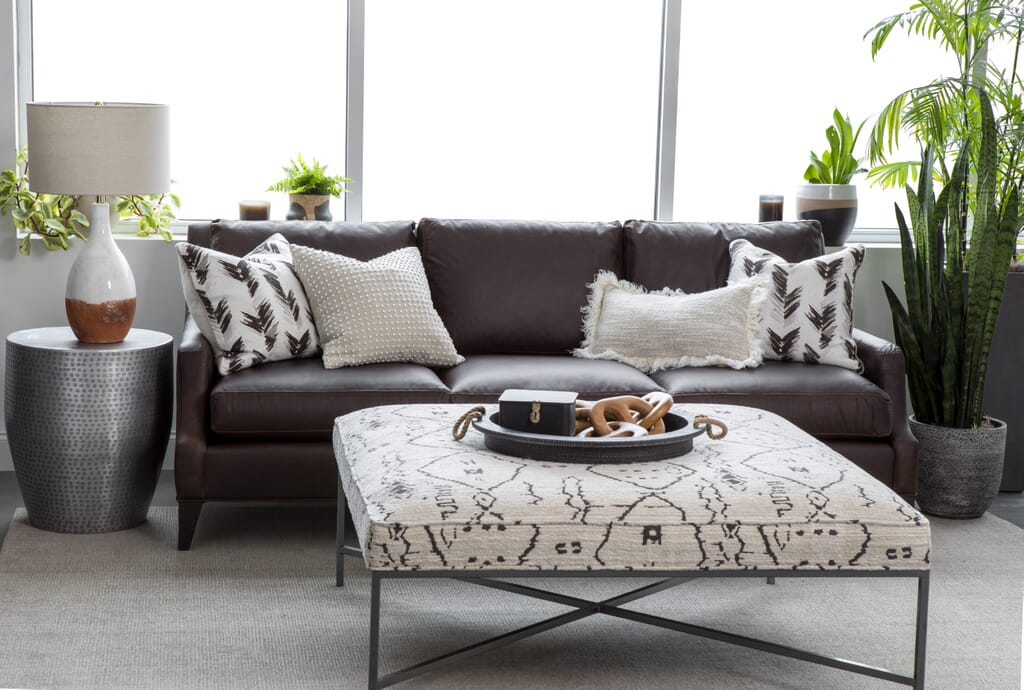 PLENTY OF PLANTS
When it comes to indoor houseplants, the more the merrier. As overall wellness continues to be top of mind, an array of indoor plants will promote an environment centered around clean-air living. The natural calming effect gives you all the more reason to invest in indoor potted plants of varying sizes, hanging plants and "living" walls.
SUSTAINABILITY FIRST
Sustainably sourced furniture and accents have made a comeback in recent years with a resurgence of natural surfaces dominating in new home constructions and remodels. Materials like stoneware, marble, travertine, reclaimed wood and terracotta are being used throughout the home as backsplashes, flooring, countertops and more. The furniture and accessories used to decorate these spaces are following suit with a similar frame of thinking—think sustainable, eco-friendly materials such as linen, bamboo, jute, metal, cork and glass.
When it comes to environmentally friendly textiles, consumers and companies alike are gravitating toward their authenticity. Luxury furniture makers Verellen and LEE Industries design their furniture with sustainable materials and techniques in mind. Certified Belgian linen textile company, Libeco, is one of only six weavers that carries the internationally registered Belgian Linen label thanks to the purity and authenticity of their products and practices.
Repurposing vintage-, found- and antique objects is also an extremely stylish way to showcase sustainable objects. They have the power to tell a design story with their own rich history and unique characteristics. Whenever we can mix one-of-a-kind pieces into a space, it completely transforms the ambiance of the room and infuses texture, character and warmth.