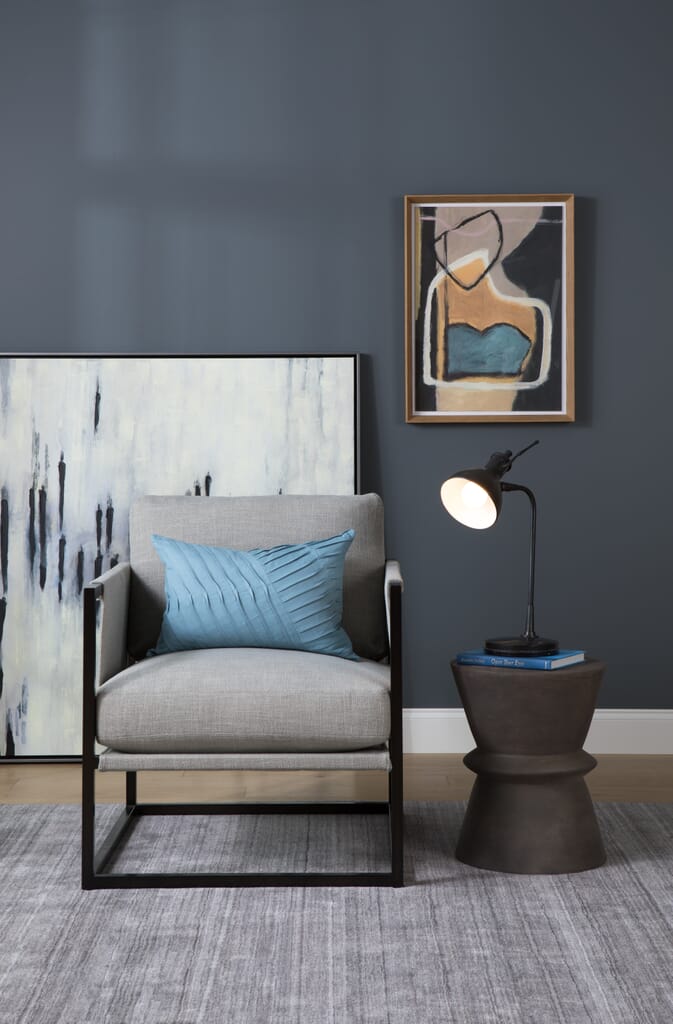 Art is a fascinating concept.
It is an ultimate form of inspiration. It takes many forms based on individual interpretation. It is devoid of limitations when it comes to expression.
The beauty of art lies within its inherent quality to unify us en masse while creating personal connections that vary from one individual to the next. From landscapes to abstracts, the world of art is one that deserves to be explored and appreciated. Oftentimes, art is approached as an afterthought when, in fact, it should be treated as equally and importantly as the largest furniture piece in the room. Not only does it bring your space to life and make it feel complete, it creates a focal point and helps set the mood.
The art you choose is largely dependent on a few critical factors:
Which artist or art style speaks to you?
Which medium would make the most impact?
How large is the wall space you're trying to fill?
To assist you on this journey, we are going to cover a few of the most important considerations to make when art shopping and some of the most popular styles you'll find.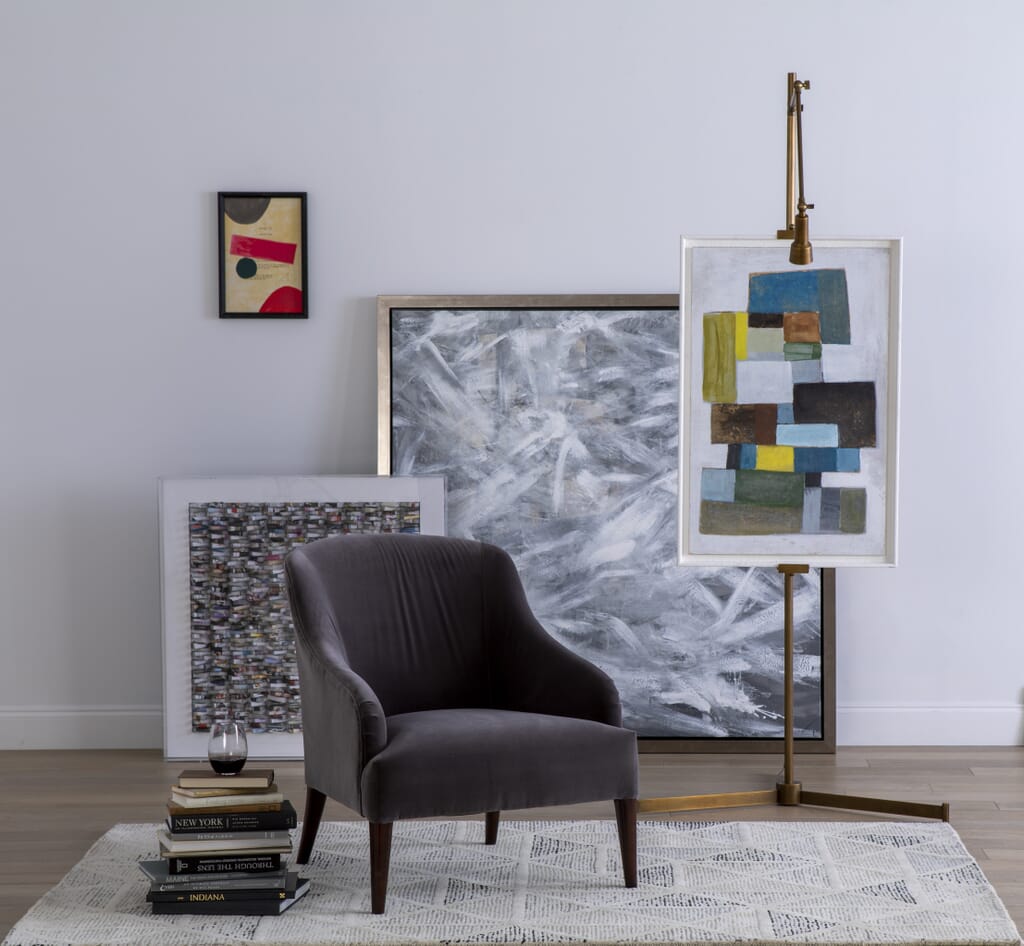 showcasing some of our abstract art
Before You Shop…
There are several considerations before you set out to find the perfect piece(s) of artwork for your home. Here are some of the most common.
Size
The size of the wall space you are trying to fill will guide you in determining the appropriate size of artwork to buy. Artwork typically follows the standard size guide as several other categories—small, medium, large and extra-large.

Small artwork is typically between 4 and 16 inches in length or width.
Medium artwork is typically between 25 and 32 inches in length or width.
Large artwork is typically between 33 and 42 inches in length or width.
Extra-large artwork covers anything that is 43 inches or larger in length or width.
Orientation
The space and accompanying furniture will guide the orientation in which you should buy when selecting artwork.

Portrait orientation is great for drawing the eye upward in tall rooms, entryways and hallways.
Landscape orientation is best for accompanying longer pieces, like sofas, dining tables or console tables.
Square orientation is versatile in its placement and can be grouped together as a collection within a gallery style wall.
Medium
The medium you choose can add to a piece's intrigue and drama. From a flat, framed oil painting to a textured mixed-media piece, the medium you choose will make all the difference.

Oil & Acrylic Paintings highlight detailed, delicate brushstrokes and can showcase vibrant colors in some of your most highly used spaces.
Watercolors are water-based paints that are applied to textured paper for a subtle, subdued look that is more relaxed in nature.
Photography is captured with a film or digital camera and is printed in either color or black and white.
Prints or Printmaking is the process of hand-creating prints out of popular methods such as woodcuts, lithographs, engravings, etchings and screen prints.
Mixed Media is created from a variety of different mediums that are layered or mixed together to create a final piece that has a ton of texture.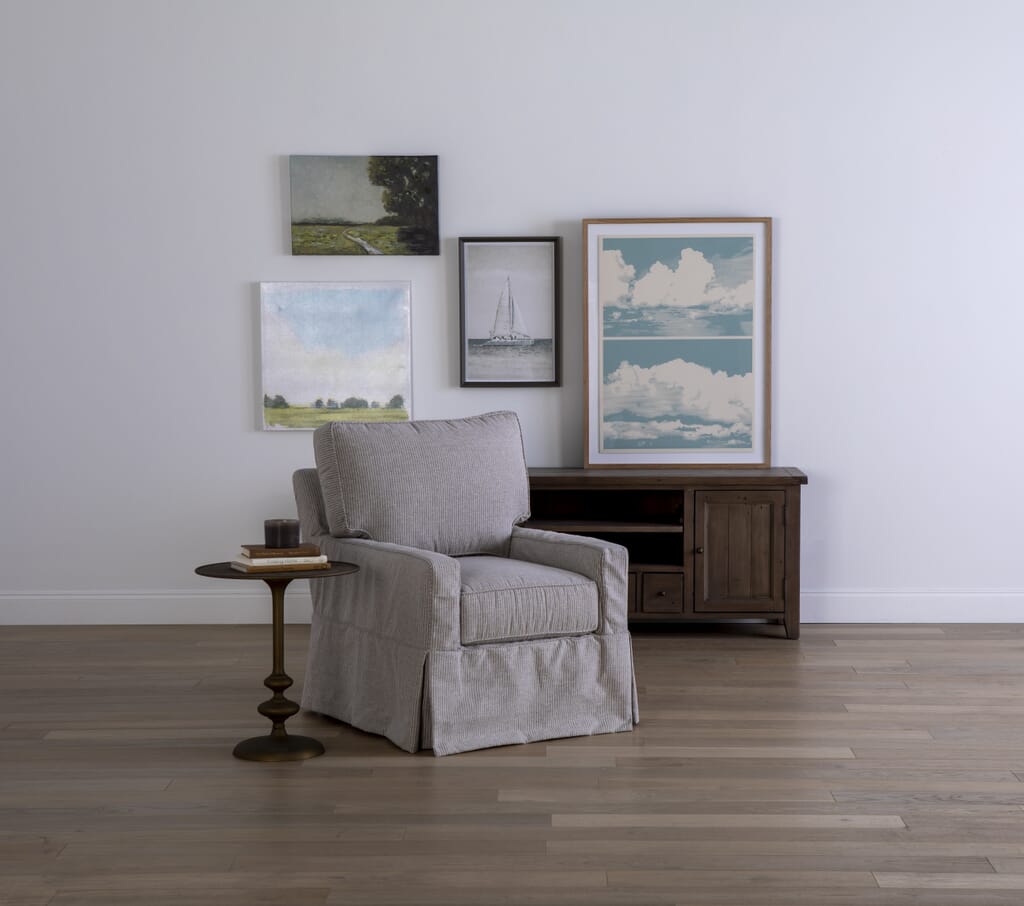 showcasing some of our landscape art
Subject Matter
What do you want your artwork to portray or represent? The colors and techniques used to achieve each of these common subjects can have a drastically different effect on your space. Think of each piece of art as a continuation of the colors, mood and ambience you want to achieve as a whole.
Landscape
the subjects of the work are of nature or the natural world at-large
Still Life
features an arrangement of inanimate objects and presents a new way of looking at the ordinary objects around us
Abstract
art that does not attempt to represent an accurate depiction of a visual reality but instead use shapes, colors, forms and gestural marks to achieve its effect
Botanical
art whose goal is to depict whole plants or parts of plants in a manner that is both aesthetically pleasing and scientifically accurate
Maps
influenced by cartography and provide an eclectic, collected worldly vibe.
Architectural
a form of genre painting where the predominant focus lies on architecture, including both outdoor and interior views

featured artwork on display in our Appleton showroom from local artist Jane Constable Hostetler of Bluedoor Artworks.
Since 2020, we have been honored to display original artwork from several of our talented, local artists. Visit our Green Bay & Appleton showrooms each month to view and purchase these original works.
Learn more about current and past artists on our Art Events page.