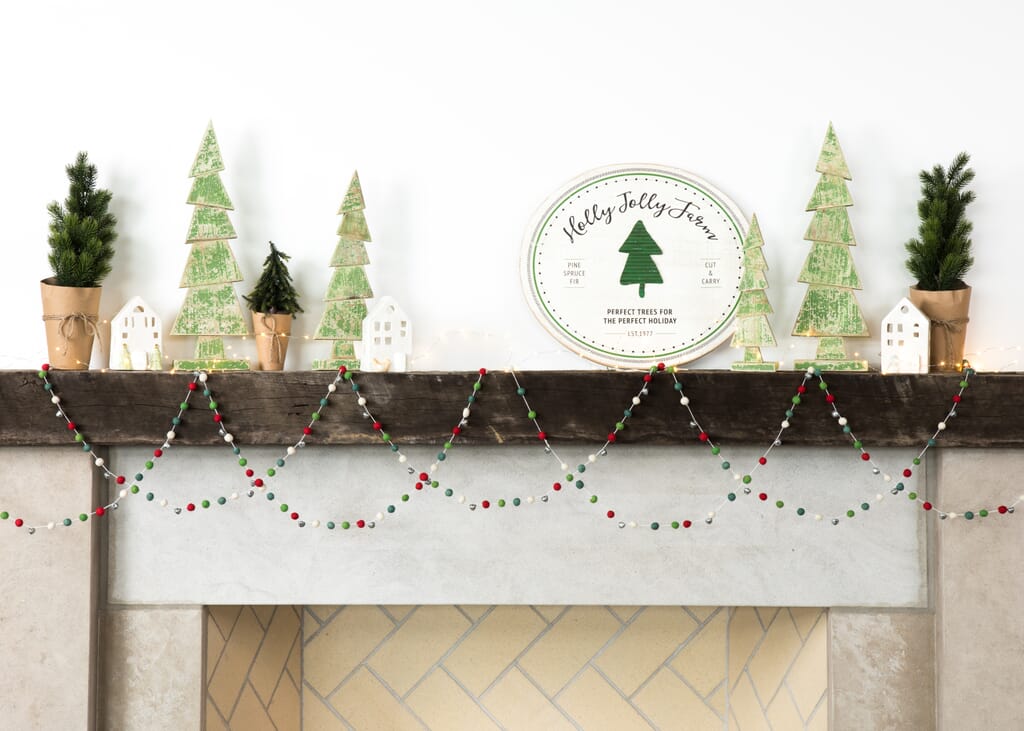 Ah, the holidays. It's the most wonderful time of the year. Trimming the tree, hanging the stockings and stringing the lights all go hand-in-hand in bringing your home to life for the season.
When it comes to truly setting the tone for your holiday decor, however, look no further than your mantel. As with any other design project, your mantel generally serves as a focal point for the room – if not your entire main floor – and should have a focus.
If you're just starting to define your holiday style, or are looking to overhaul your existing decor, we created two inspiring holiday looks for your mantel with tips on how to achieve each one. Get ready to say goodbye to red and green and say hello to a new way to decorate for the season.
look one: ENCHANTED TRADITIONAL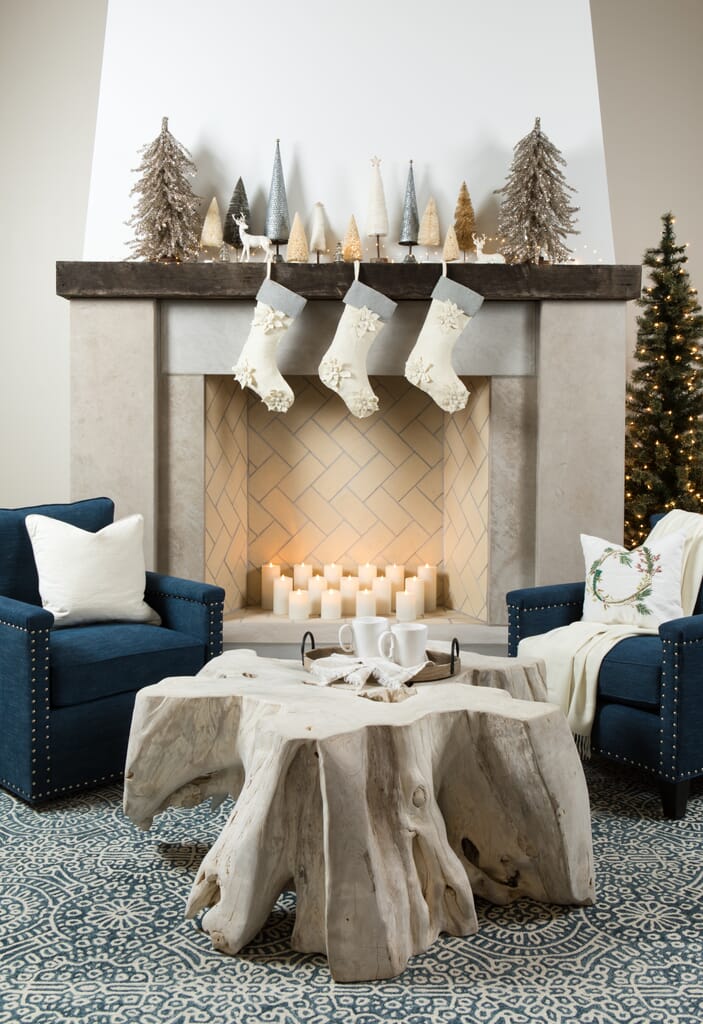 Regardless of your decor style, the first step in your approach should be to build a classic foundation that will never go out of style. Think evergreen trees, boxwood wreaths, twinkle lights, and classic pillar candles.
From there, determine if you want your holiday decor to take center stage or act as another layer in your space. If you prefer a minimal look and want to avoid your holiday decor from stealing the show, build on the existing colors and finishes in the room.
In the look above, we kept a neutral palette but added subtle texture, metallic finishes, and a hint of sparkle to give the mantel a traditional feel that doesn't compete with the rest of the room. The minimal look is carried through to the seating area with cream pillows and a classic ivory throw.
look two: MODERN MOXIE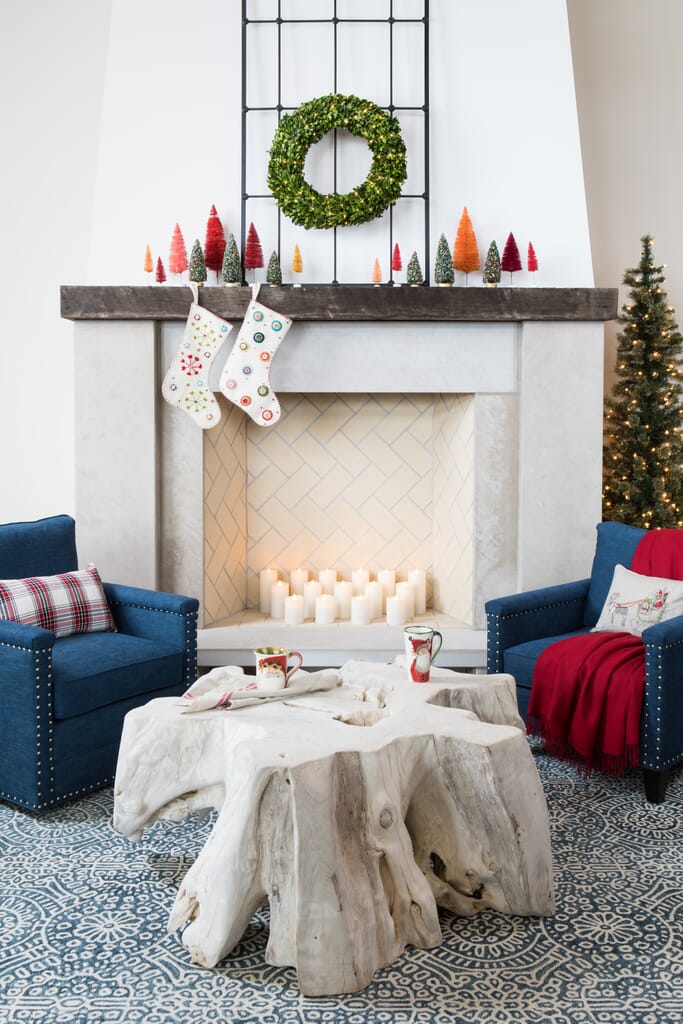 If your classic foundation is in place and you're ready to set the scene for a festive holiday and spirited gatherings, inject more color and contrast in relation to the existing furnishings.
Our modern mantel look incorporates colorful bottle brush trees of varying sizes, heights, and colors. The bold injection of color is carried throughout the stockings and into the seating area with printed pillows and a bold cranberry throw. Our multicolor garland would also make a festive addition to this lively holiday look.
For more holiday inspiration, check out our holiday lookbook!