Savor summer like never before with a fresh cocktail crafted by Chris Mangless, owner & head chef of Three Three Five in downtown Green Bay.
We are so fortunate that Chris shared this fresh, delightful cocktail creation with us to share with all of you!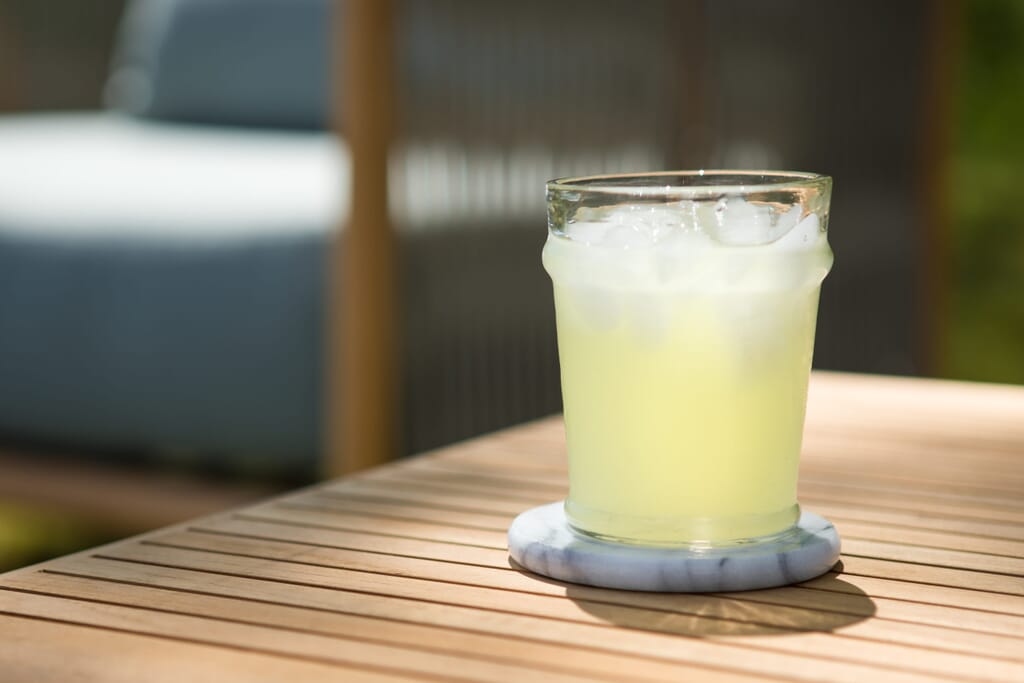 So without further ado, enjoy the Matcha Sling recipe from Chris and be sure to visit or book your next private event at Three Three Five at 335 N. Broadway in Green Bay!
It will be worth it, we promise.
THE MATCHA SLING
You'll Need:
1.5 oz. Barr Hill Honey Gin
0.75 oz. fresh lemon juice
0.75 oz. sake
0.75 oz. matcha syrup (recipe below)
3 lemon verbena leaves
1 dropper Bittercube Cherry Bark Vanilla Bitters
0.5 oz. seltzer
Directions:
Combine gin, lemon, sake, matcha syrup, and verbena leaves in a boston shaker. Fill with ice and shake hard to chill. Double strain through a tea strainer into a cocktail glass filled with a single piece of large ice. Top with a 0.5 oz. seltzer and cherry bark bitters.
Matcha Syrup Recipe:
​8 oz. granulated sugar
8 oz. hot water
2 T. matcha powder
Combine all ingredients and stir to dissolve. Refrigerate.