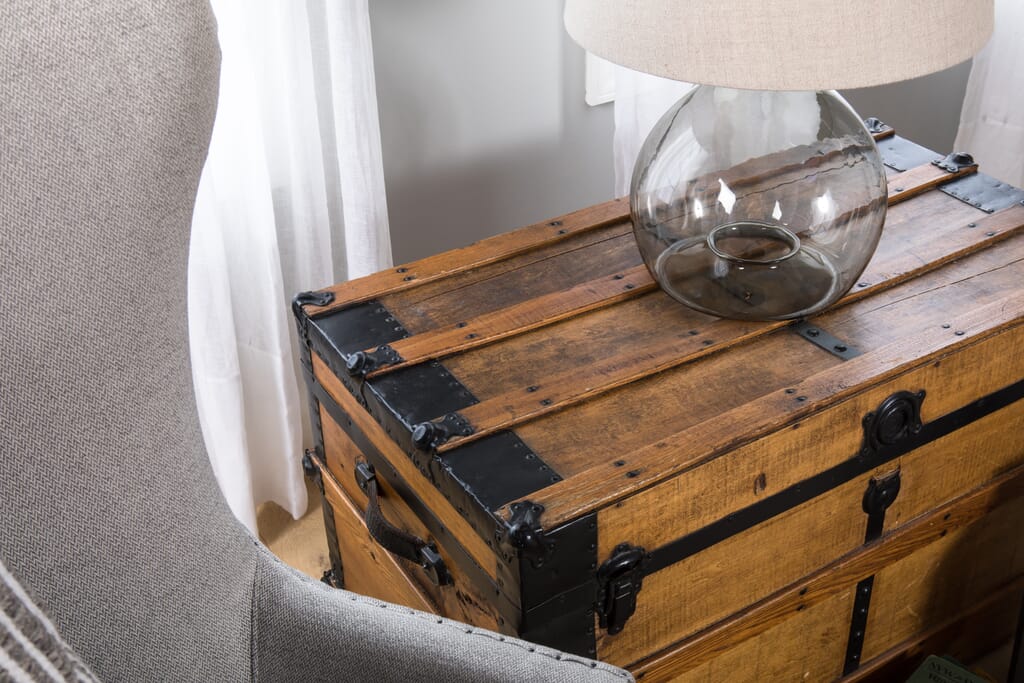 Your home tells a story, but it is the pieces within that detail the narrative. Every curve, every line, every subtle imperfection works together to not only tell your design story, but to define it.
So when clients come to us with personal treasures and the stories they hold – not to mention the potential design challenges they pose – we are inspired and invigorated. Because the challenge lies in not only incorporating the piece(s) within your home, but in keeping their stories intact while simultaneously weaving them into a new story that has yet to be told.
This is why we're introducing a new series called Past Meets Present highlighting the pieces you love, their stories from the past, and the design challenges they pose. Together with our design team, we can make them part of your design story for the present and future.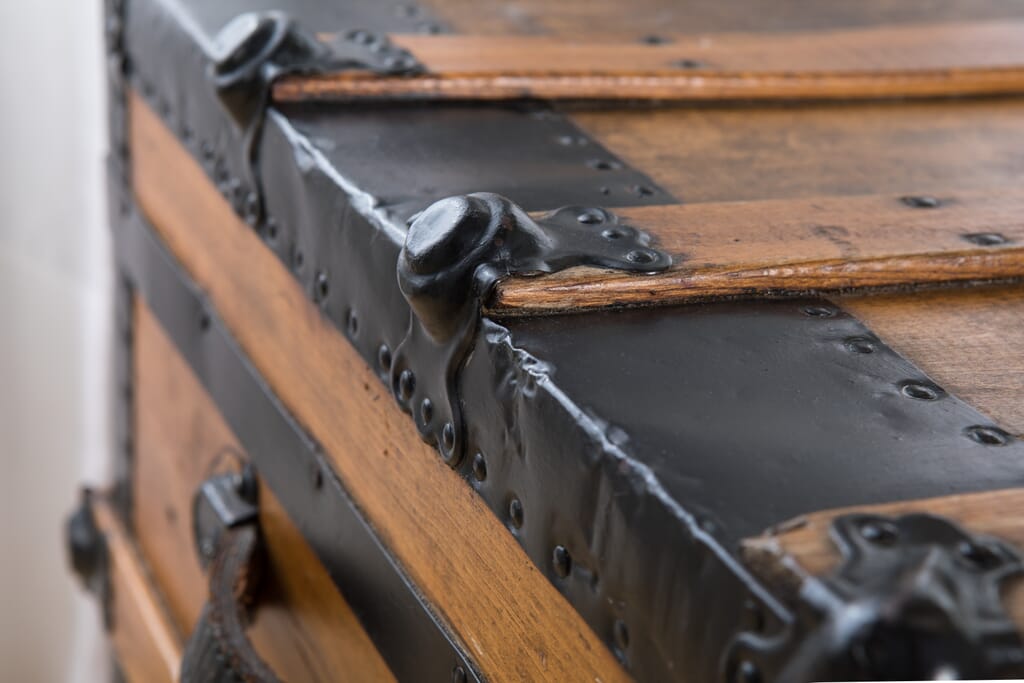 The Story Behind One Antique Restored Trunk
"My aunt lives in Chicago and does antique and estate sales. When I turned 18, she gave me an antique trunk that she had restored as a graduation present. She reupholstered the entire interior. All of my sisters got one, too, when they graduated. I wasn't sure what to do with it then, but I've learned to appreciate it more as I've gotten older."
What Inspired Us
We love the mixed media of this piece. Its aged, natural wood construction paired with the metal and leather accents found throughout tells a beautiful story. You can tell it's an aged piece that is well-loved, but it's still in great shape. We thought it worked well as a unique alternative to a side table for the living room.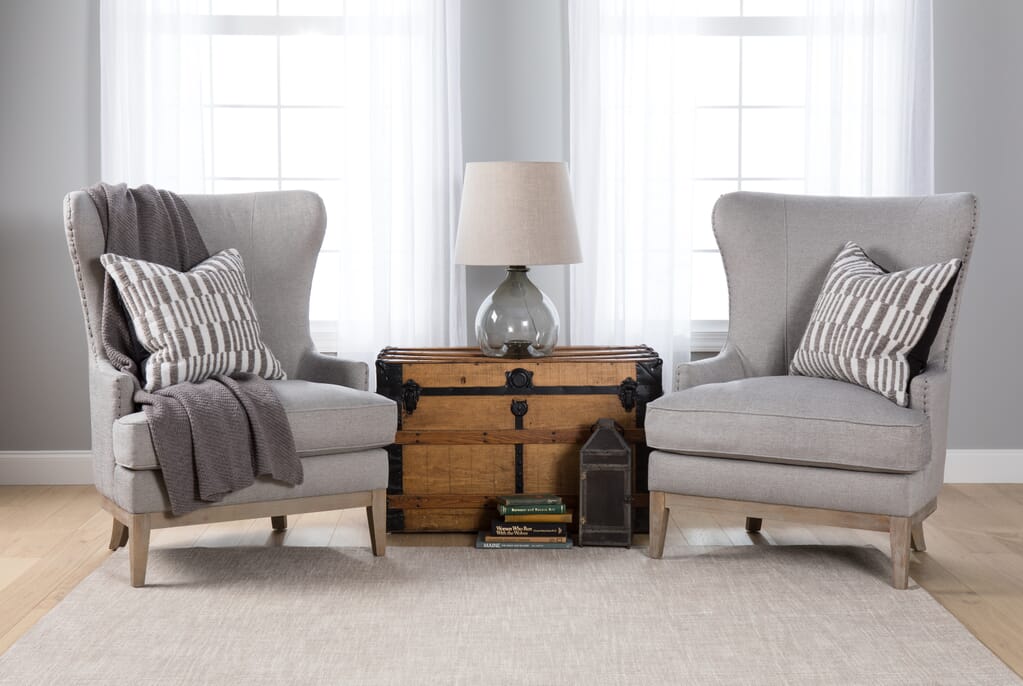 Pulling It Together
The visual weight of the trunk stands on its own as a focal point, so we wanted to support it by flanking it with substantial chairs to create symmetry. The metal lantern was incorporated to bring out the metal details of the trunk. We then added layers of accessories with similar tones and materials to add lots of interest and tell a new story.
If you have a personal heirloom, collection, or unique piece that is posing a design dilemma of your own, bring it in to our Green Bay or Appleton showroom and let one of our designers begin the process of helping you tell your own design story.