An impeccably arranged bookshelf with perfect symmetry, balance and scale in every thoughtfully curated nook.
We've all seen them, right? The beautiful images in lifestyle magazines, on Pinterest or even within the homes of those we know. So how do you achieve a similar look in your home? Read on for some of our tips on styling with objects.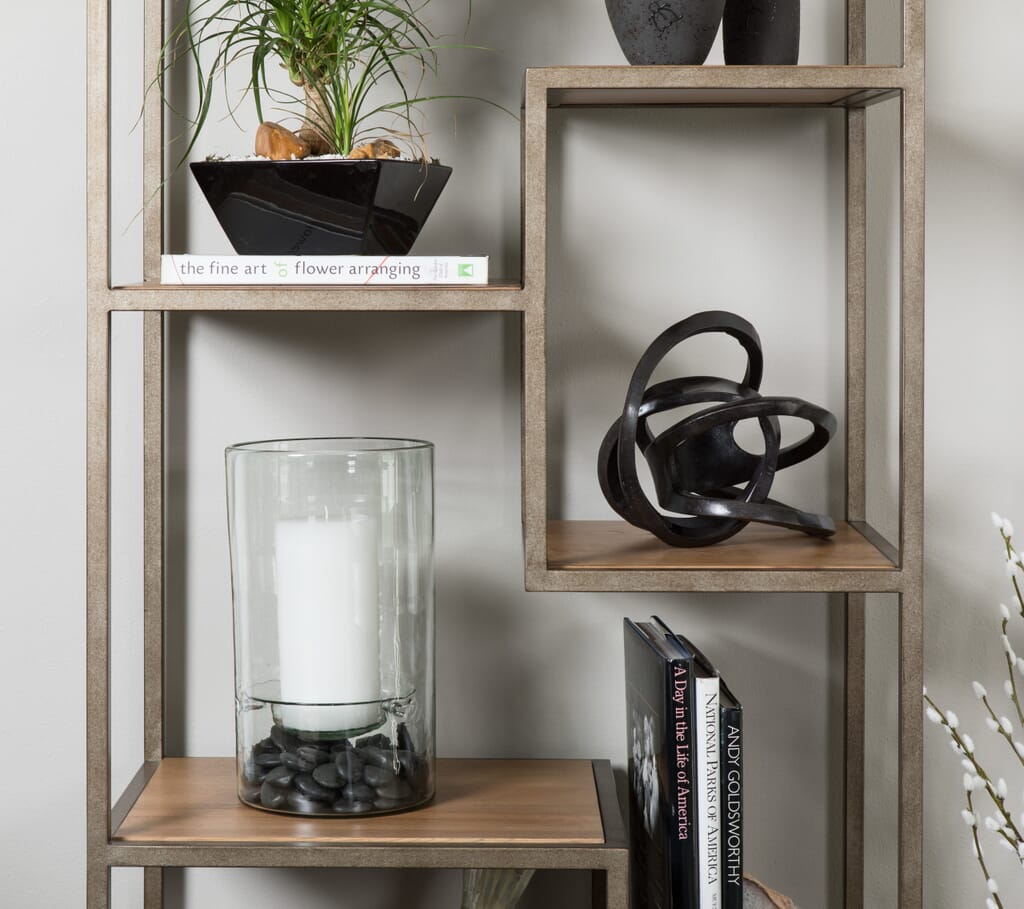 Our number one tip? Make it look and feel authentic. Don't force yourself to fill the space with objects without thinking about how you want the end result to look. Look no further than your interior design style and the things that bring you joy to be your guide in filling shelves with objects that look and feel right at home.
If your style leans modern, less is more. Sculptural forms, metals and abstract objects will work nicely. If your style is coastal, incorporate nautical elements, colors of the sea or treasures from your travels. If your style leans more traditional, utilize antique globes or maps, family photographs and vintage books to add Old World charm to your space.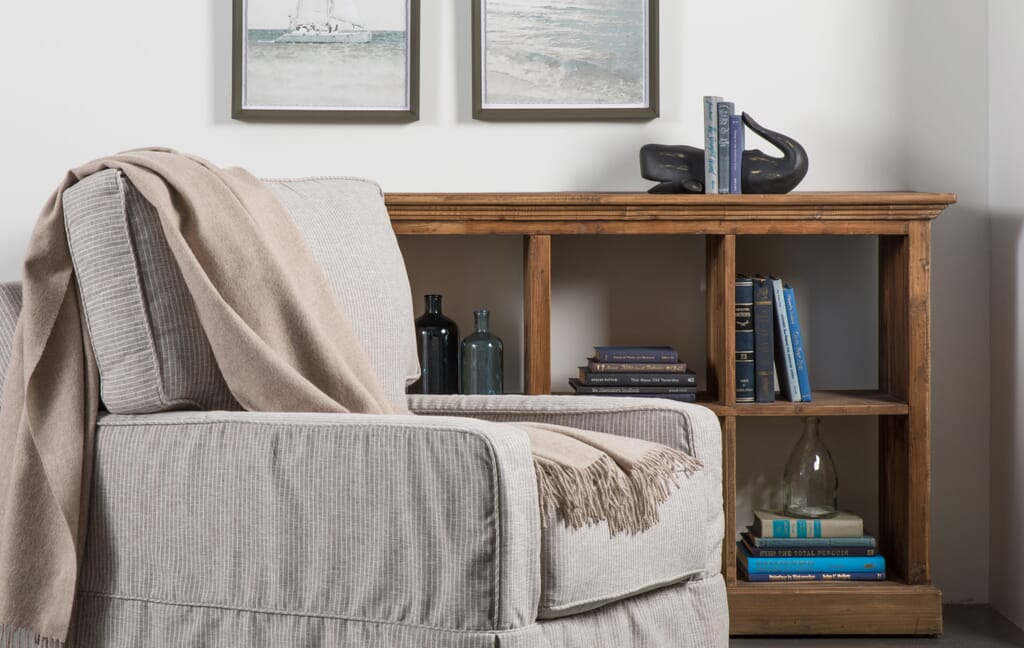 So what qualifies as an object? Truthfully, the options are endless. Think photographs, books, vases & vessels, small-scale artwork, treasures from previous travels, elements from nature and sculptures, just to name a few. You can also look to functional objects that also act as decorative objects, such as bookends, paperweights, baskets or door stoppers.
The general rule of thumb is to keep balance in mind when styling with objects, whether it's a bookshelf, a fireplace mantel or a coffee table. If something doesn't look or feel right once you're finished, it most likely isn't. Don't be afraid to experiment by removing or adding one piece at a time, stepping back each time to assess the symmetry and balance of the final design. Layering is often needed with small objects to achieve that just-right look.
Use books to elevate objects when added height is needed to give the space balance. The beauty of objects is that they can not only be used to complete a space, but to break it up as well with varying elements of interest and intrigue.
And as always, our design team is here to help! Whether you need help with a large design project or are looking for invaluable advice on a specific design dilemma, our design team has the solutions you're looking for. Contact us today!
shop decor