Although we are not yet in the realm of 'Spring Cleaning,' who says we need to wait until springtime to organize our homes? The holidays have come and gone, and it's time to take down our seasonal décor and leave pieces on display that simplify our surroundings. Simple doesn't mean sparse or boring. In fact, the opposite is true. With fewer distractions, your home can become more peaceful; more of a haven. You can view your home as a space for rest and comfort, instead of a source of stress. And, best of all, it presents your favorite home décor masterpieces with the opportunity to shine.
There are many benefits to owning fewer possessions. One being the simplified process of decorating and un-decorating during the holiday season. Even then, it's tough to find the perfect time (and reason) to start getting rid of unnecessary 'things'. That is… until the many benefits of getting rid of clutter reveal themselves:
Less to clean. Why make cleaning even more of a chore? The fewer things you have, the easier it is to navigate your home and clean it. Tidying a decluttered home is a breeze.
Less to organize. Decluttering is mainly about getting rid of things you don't need, but it also gives you a chance to organize the pieces of value in your home. This will leave your home looking incredible — and once your home looks the way you want it to, we know you will want to keep it that way.
Reduce stress. When your home is cluttered, your mind can become cluttered too. Wouldn't it be nice to be able to look around and sigh a breath of relief knowing you are in a space you love?
Boost productivity and creativity. A lot of people find it difficult to concentrate when surrounded by clutter. Rid your home of items competing for your attention and you should see a positive impact on your ability to focus. This is especially important for those of you new to the 'work-from-home' life.
More energy for your greatest passions. With a clean home and mind you can now focus your energy on the things you enjoy and fill your home with a few timeless pieces that you will love for years to come. This will ultimately make you happier.
Now that we understand the benefits of decluttering, let's explore some creative tips to help us ease into the process:
• Recognize when it's time to declutter. One way to do this is by viewing your home as a first-time visitor. Enter your home as if you're visiting the home of a friend. Write down your first impression on how clean and organized the home is and make changes.
• Create a decluttering checklist. It's a lot easier to declutter when you have a visual representation of where you need to get started. Set time-sensitive goals for each room in your home and check items off the list as they are completed.
• Be prepared with baskets. After you have reduced the clutter, you can focus on organizing items you really need and want. Decorative baskets and bins are a preferred way to declutter your space and keep all your favorite things close at hand. The right baskets can help make your home look neat and tidy, regardless of the contents.

•Donate. Whether you are donating household items or a pile of clothing, there is always a feeling of happiness that comes with giving to a charitable cause. Oftentimes, items that are collecting dust in your home can be of great use to someone else. This singlehandedly makes the task of decluttering worthwhile.
•Take before and after photos of a small area. Choose one part of your home, like your bedside table, and take a photo of a small area. Quickly clean off the items in the photo and take an after photo. Once you see how your home could look, it becomes easier to start decluttering more of your home.
•Make your bed. Instantly make your bedroom feel more put together and polished by pulling up your covers and fluffing a few pillows. When coming home from a long day, there is nothing better than collapsing into a beautifully made bed – think of it as a gift you give yourself.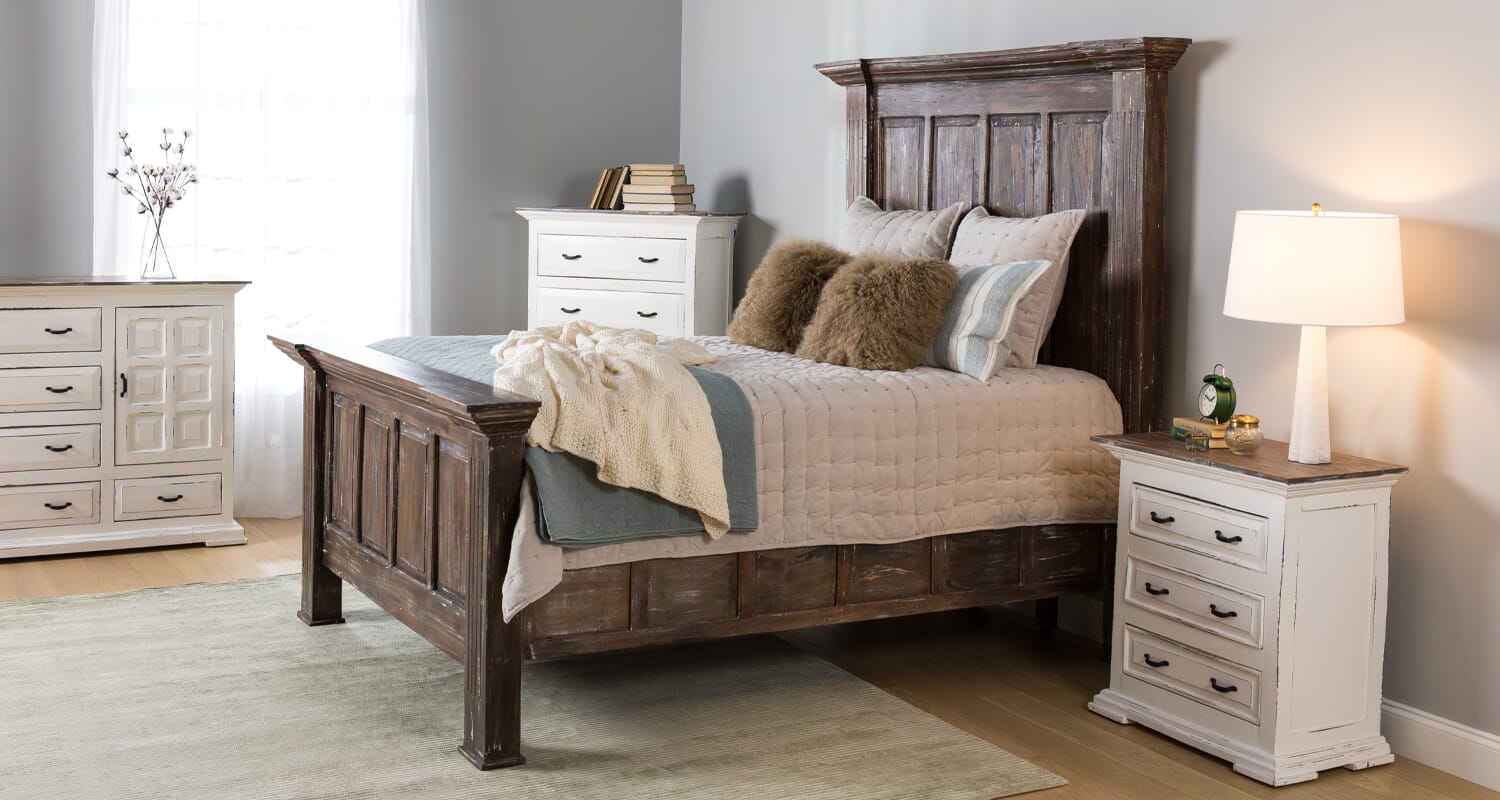 •Make definite yes and no piles. Ask yourself if you love it or can live without it.
•Use storage friendly furniture. Once you've determined what stays and what goes, organize your belongings so that each and every piece has a designated storage spot. Everything must have a home. Storage friendly furniture will conveniently hide the remaining clutter in your home that is still necessary, but not the most attractive.

The end goal is to take your first step in decluttering your life with excitement behind it. There is a beautiful world of freedom and fresh breath hiding behind that clutter. Deciding how to organize your home is up to you, but we assure you that once you dedicate time to decluttering, you will feel a huge weight lifted off your shoulders.