If there is one design "trend" that we believe will be the one to endure, it is that of minimalism. Defined by its affinity for neutrals and the belief that "less is more," minimalism is the counterpart to timeless design.
While many of us know that it can be easy to over-decorate, it can also be just as easy to under-decorate in the name of minimalism—so much so that a space can look and feel sterile and unwelcoming.
The secret to achieving a space that is both minimally designed and cozy? Finding the right balance. Read on as we show you how.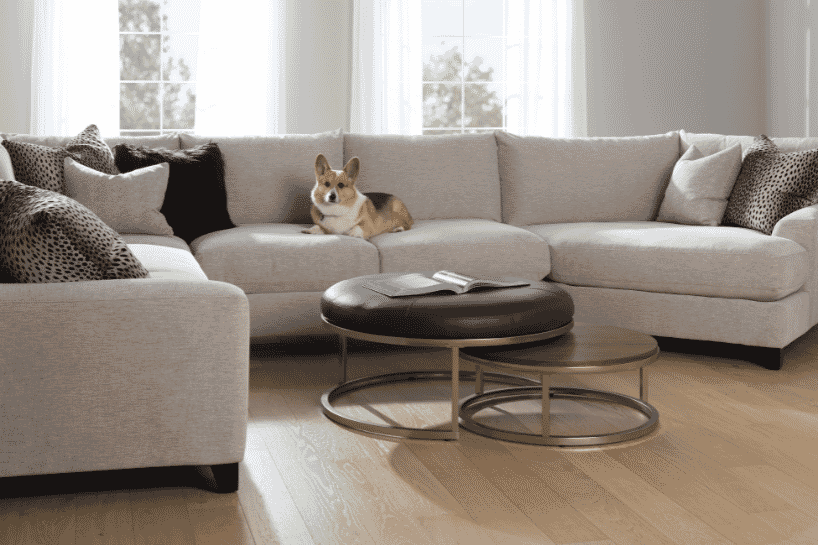 REASONS TO LOVE MINIMALIST STYLE
When you want to make a small space appear larger, minimalist design paired with tons of natural light can make small spaces appear larger and more open. 

Minimalist design brings an open airiness to any space, making it an ideal setting for relaxing and recharging.

It's timeless. When done well, minimalist design never goes out of style.

Because minimalist design is focused on the simplicity and practicality of paring back, it's extremely low maintenance.
With an absence of visual clutter, you can really let the details of your furnishings shine like never before.
Highly attainable,

minimalist

furnishings are easier to manage to your liking, unlike other design styles that can come with more complicated variables to creatively mix.
HOW TO ACHIEVE MINIMALIST STYLE
Form Your Foundation
When decorating around a minimal interior, it's important to identify the foundational pieces that will anchor the space. While some pieces exist purely for form rather than function, minimalism is about finding that perfect balance between the two. But that doesn't mean you need to sacrifice your personal style preferences in order to achieve a minimalistic look. It simply means beginning with an end in mind in order to envision the completed space, choosing pieces that are both necessary and an essential part to telling your home's story.
Choose Neutrals
Choosing a neutral color palette will always be a safe choice in creating a minimal interior. Too many colors or prints can make a room look and feel chaotic, unfocused and cluttered. But this doesn't mean you have to stick to beige or white. There are a lot of great options out there to choose from—think greys, browns or black. There are even certain colors that are quickly rising to the top as "new" neutrals, such as navy, muted blues and olive green.
There are different fabric options to consider, too. Fabrics and leathers work equally well in a minimalistic space. And if you do prefer beige or white, there are an increasing number of performance fabrics to choose from that are kid-, pet- and spill-proof, making lighter neutrals a practical option to consider in your home.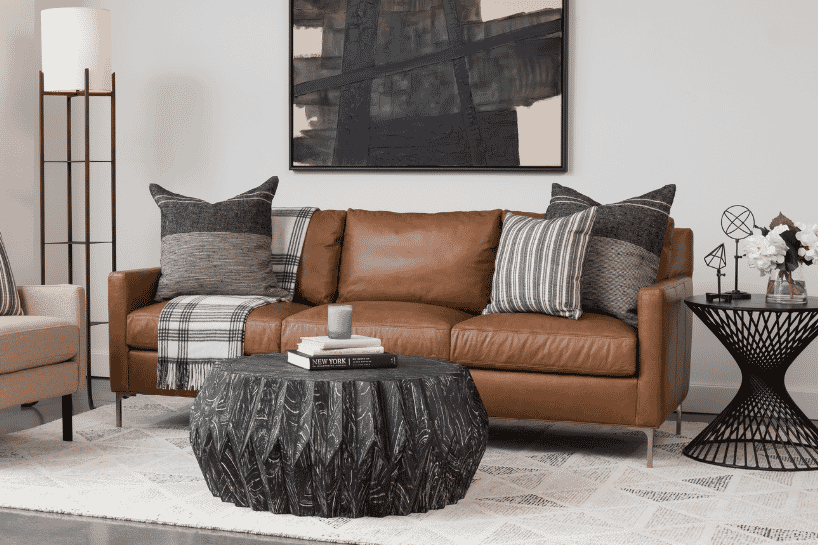 Keep It Clean
Clean lines and classic silhouettes can go a long way in keeping a piece of furniture timeless, enduring and minimalistic. Gravitate toward statement pieces that embrace smooth styling, clean yet modern shapes and unfussy details.
Add Texture
So how do you make pared-down interesting? Add texture! This is especially important when you're working with neutral base fabrics. It's easy to mix layers of texture on a bed or sofa with cozy throws or an assortment of pillows. You can even find texture in wood grain or finishing techniques. Pieces with reclaimed wood, salvaged iron or organic imperfections can add an incredible amount of visual and tactile texture, interest and depth.
And don't neglect your floors, walls and ceilings! A plush rug, monochrome wall art or sophisticated chandelier can add texture to the space and should absolutely be considered in the final design. This is also a wonderful opportunity to celebrate and showcase architectural details of the space in the absence of visual clutter. All of these components help make the space warm and inviting as opposed to stark and sterile.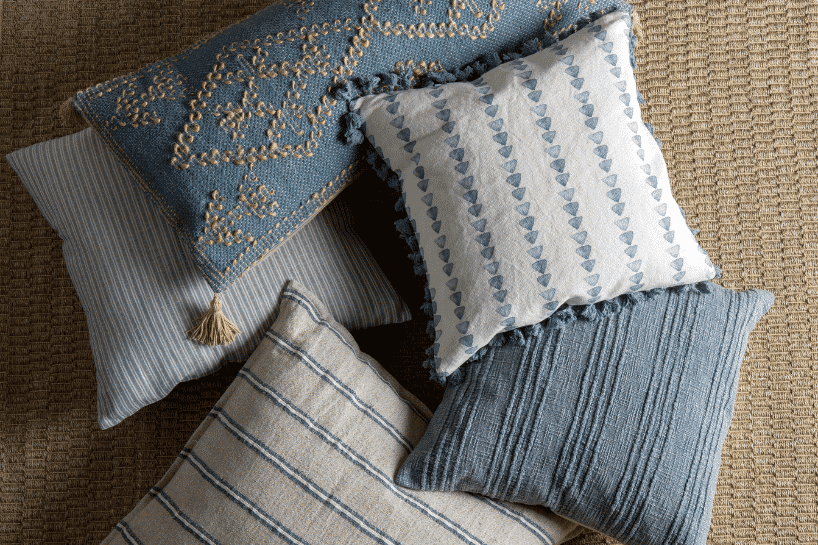 Curate & Edit
Once the foundation has been established, it's time to accessorize. But this is where the design process can become tricky. It's very easy to get carried away even if your intent is to follow a less is more mantra. The secret to perfecting minimalism is in the ability to curate pieces that are special and truly add—not detract— from the space and to constantly edit the overall look. It's also important to edit your accent fabrics, finishes and color palette with the same care and consideration.
Bring the Outdoors In
An indoor houseplant can do wonders in bringing new life to a space. Whether it's a small succulent in your favorite neutral vessel or a tall, potted topiary in a lackluster corner of the room, consider adding an element of nature's beauty to add the perfect finishing touch to your minimalistic space.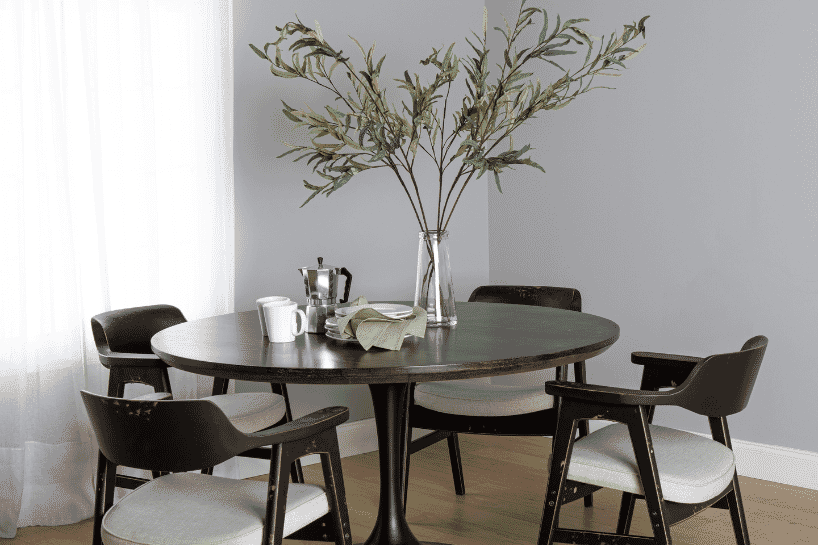 Love the minimalist interior design style but still want the help of a professional? Call or visit us today to schedule an in-home or virtual design consultation with one of our expert interior designers!