When you think of neutral, what color do you envision? Maybe it's a classic, crisp white. Or a cool-toned tan. There's also a very good chance it could be one of the many shades of grey.
While all of those are enduring neutrals that have stood the test of time, we're here to talk about one of our favorite unexpected neutrals that has quickly made its way into the minds (and homes) of designers and clients alike.
From shades of sophisticated navy to soft blues that mimic the sky, our new favorite neutral is the calming serenity of blue.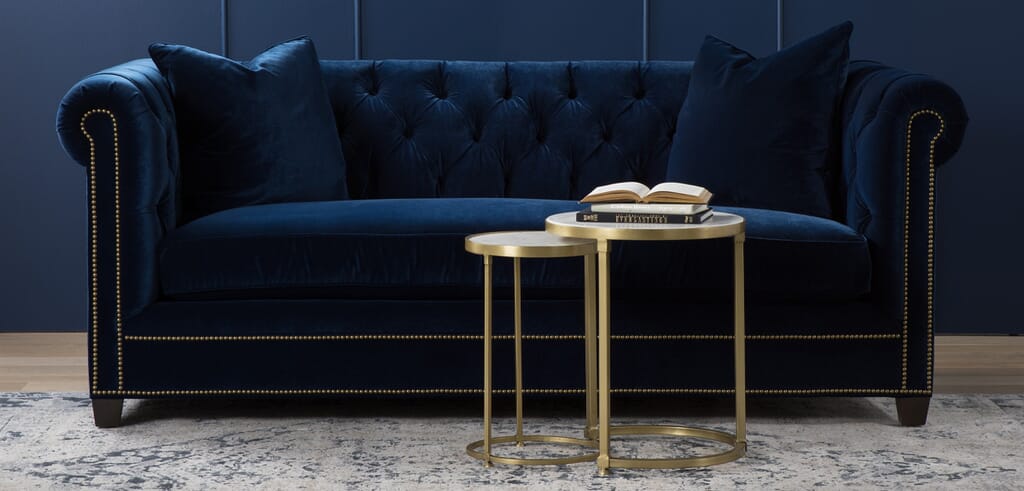 get to know BLUETRAL
While neutrals have traditionally remained unchanged, blue is a surprisingly easy neutral to incorporate into your space. Taking its cue from the calming qualities of nature, blue has some more interesting hues and visual interest than its neutral counterparts. Depending on how blue is used and in which shade, it can make a tranquil to bold impact. It can be a subtle layer that brings serenity into a room or a deeper, more vivid version that can be a bold statement.
It is also aligned with our design principles here at August Haven in designing with neutral base cloths as the primary focus because you can absolutely treat blue as the neutral and still accent with vivid oranges and deep rusts in the same way as an oatmeal colored sofa. At the end of the day, treat the color blue in your home as you would a great pair of classic blue jeans—denim goes with everything and can be very casual, but can also be dressed up. Its universal appeal is in its versatility.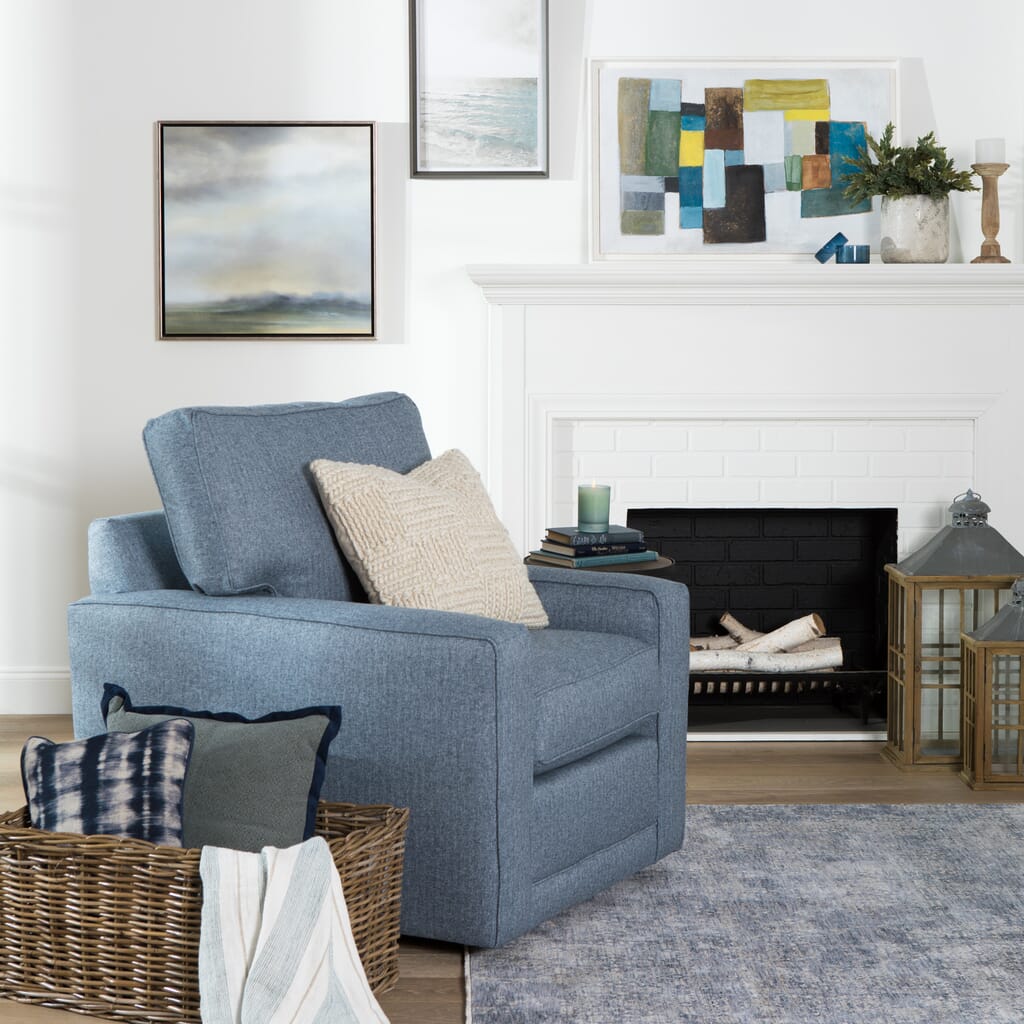 get the look BLUETRAL
Blue's versatility translates to a diverse range of interior looks you can achieve depending on which shades you incorporate and how you accessorize. If you're using primarily blues in your decor, use different intensities to create visual interest. For example, pair a pale blue with a mid-toned navy and a deep, almost-black blue to achieve an interesting look.
Another way to accessorize with blue would be to add it in a patterned rug, fabric curtains, or accent pillows. Blue can be used for both formal and casual styles very easily. There are certain blues that lend themselves to certain applications—pale blue taffeta silk walls would be perfect in a very formal, traditional dining room, for example. Or a dark, rich navy for a formal library to set a sophisticated tone.
Light blues work well for a slipcovered, coastal feel, especially when paired with weathered wood tables, woven rattan lamps, and stone planters to get that "from nature" feel. Baby blue is a perfect choice for a nursery. There are also commonly blue backgrounds in Asian Chinoiserie panels for a worldly interior design style. And a spa blue would make a great backdrop in a bathroom.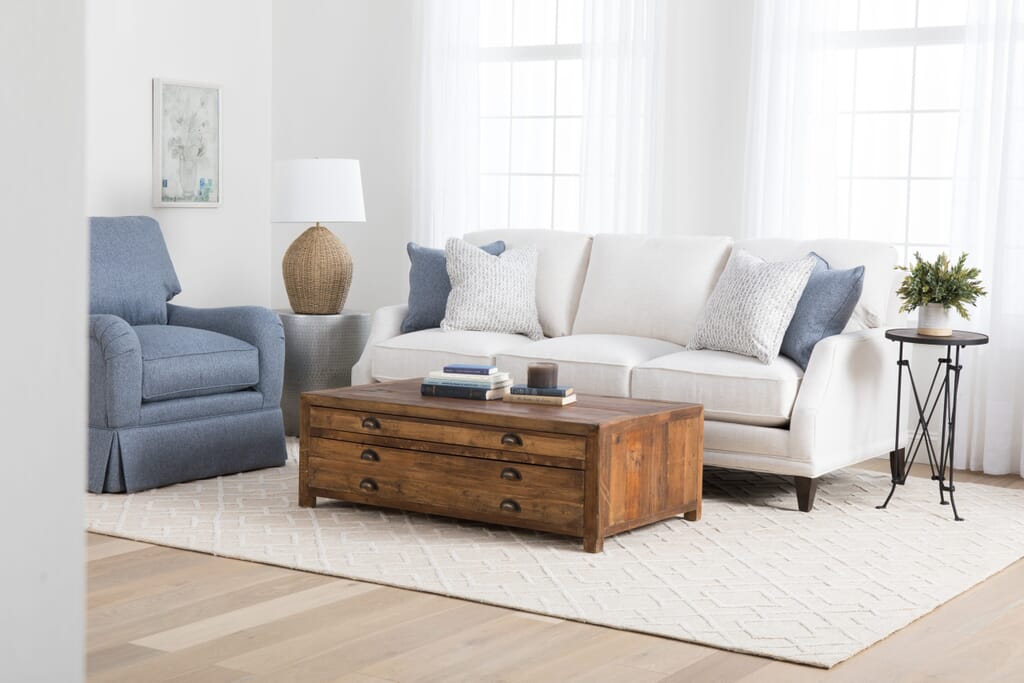 If you can't tell, blue is an extremely versatile color that can be used in just about any interior design style. If you need design advice for incorporating this nuanced color into your home, contact or visit us to set up a design consultation with one of our expert designers today!