Our favorite drink, the Old Fashioned, but with a seasonal twist. The Evergreen Old Fashioned offers the complexity of bitters and bourbon, paired with the subtle sweetness of sugar and the rugged scent of mountain pine.
This cocktail is easy to make and can be enjoyed all winter long.
The Evergreen Old Fashioned

You'll Need:

• .75 ounce pine simple syrup
• Aromatic bitters
• 2 ounces bourbon whiskey

Directions:

• Combine simple syrup and bitters in the bottom of a rocks glass
• Top with bourbon and a large ice cube
• Garnish with pine branches

Cheers!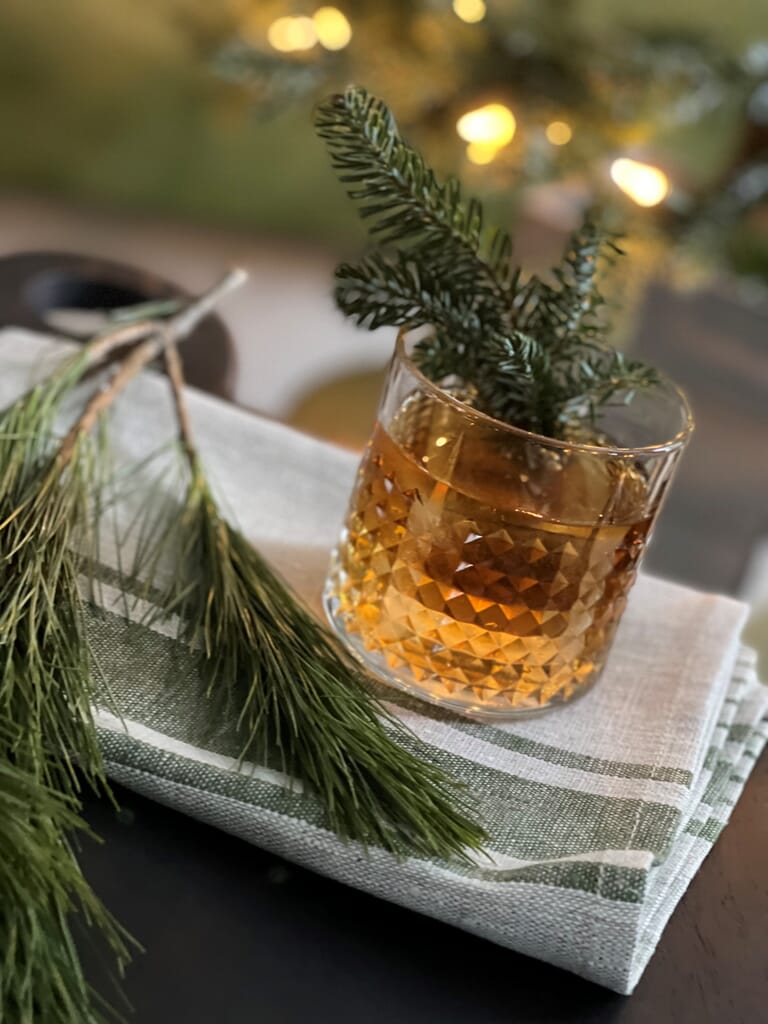 Homemade Pine Simple Syrup

Pine Simple Syrup is made by steeping pine needles in sugar syrup and can be done with the pine needles right off of your own Christmas tree.*

You'll Need:

• 1 cup water
• 1 cup sugar
• ¼ cup pine needles or small branch to infuse (lightly wash them before using)

Directions:

• Stir together water and sugar in a small saucepan over medium heat. Bring to a boil, take off of heat.
• After you've made your simple syrup, allow it to steep and cool for 2 to 3 hours.
• After infusion, strain out needles and place in a jar or airtight container in fridge for up to 1 month.

*Safety Warning for Pine Syrup: Ensure the tree you are trimming for this particular recipe hasn't been treated with type of chemicals and also make sure you know what type of pine you have and are using.

Avoid: Ponderosa Pine, Yew, Australian Pine, Hemlock and Norfolk Island Pine as these are poisonous when ingested. Make sure you have properly identified your tree.