As a unique resource for design professionals, August Haven enjoys the relationship it has with our local design community through our Design Trade Program. Over the years, that relationship has extended itself to area designer, Erin Jean Hanson.
Contributing first as a guest blogger for August Haven in 2019, Erin has continued to utilize August Haven for many of her client's projects and homes.
Earlier this past February, August Haven had the distinct privilege of having a portion of our Green Bay showroom turned into a vignette composed by Erin, exclusively utilizing August Haven product lines and accessories.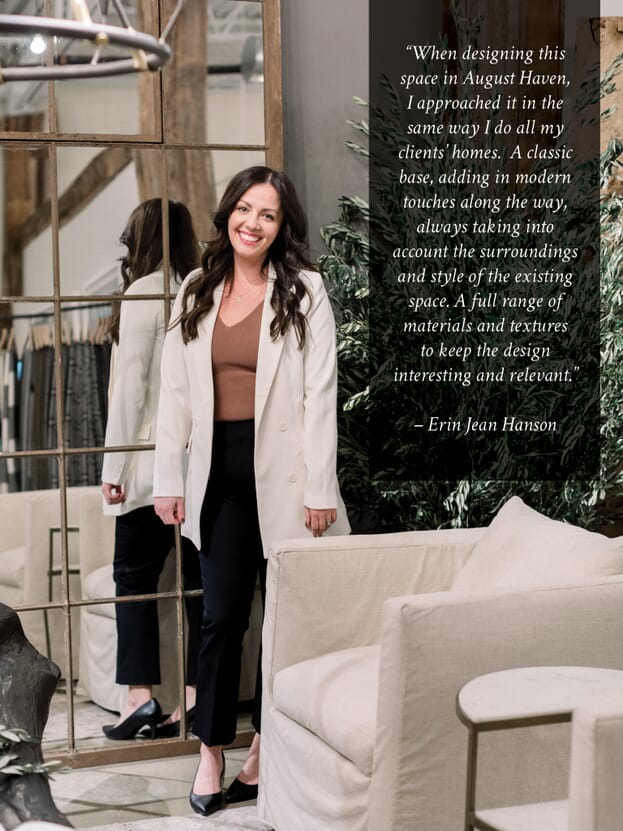 "I love linen and natural textures.  I usually suggest a linen swivel for houses, so that was given in this design."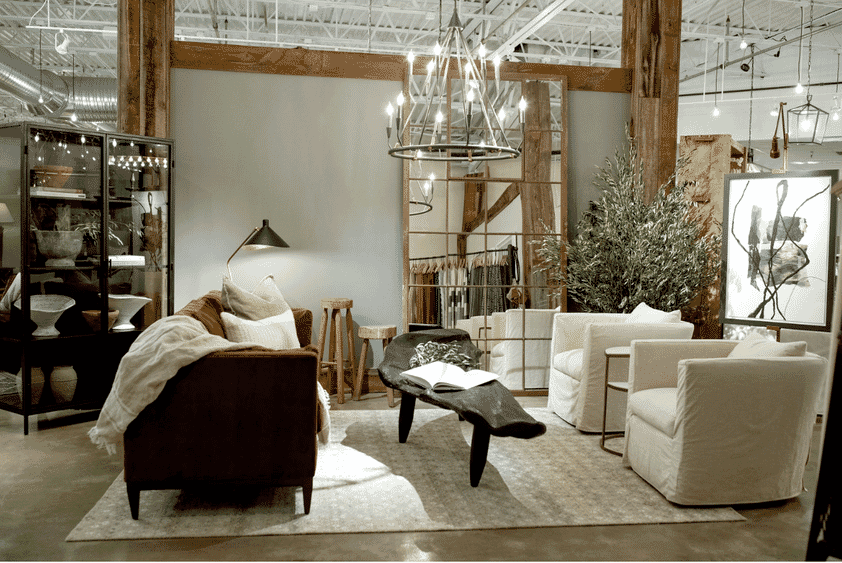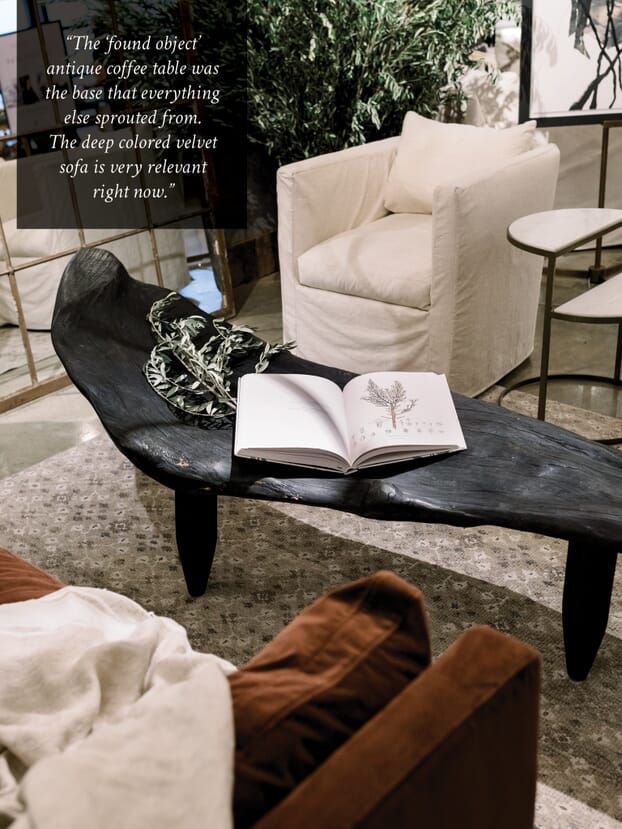 "The black cabinet and real olive branches also lean deep into the heart of many of my designs.  Trees, plants, stems and amazing vessels are a MUST for me.   Plus, I always think a black/dark element of furniture (the glass hutch) is so classic and really grounds most rooms.  It's also a great way to display art and treasured collectables in an organized, elevated way."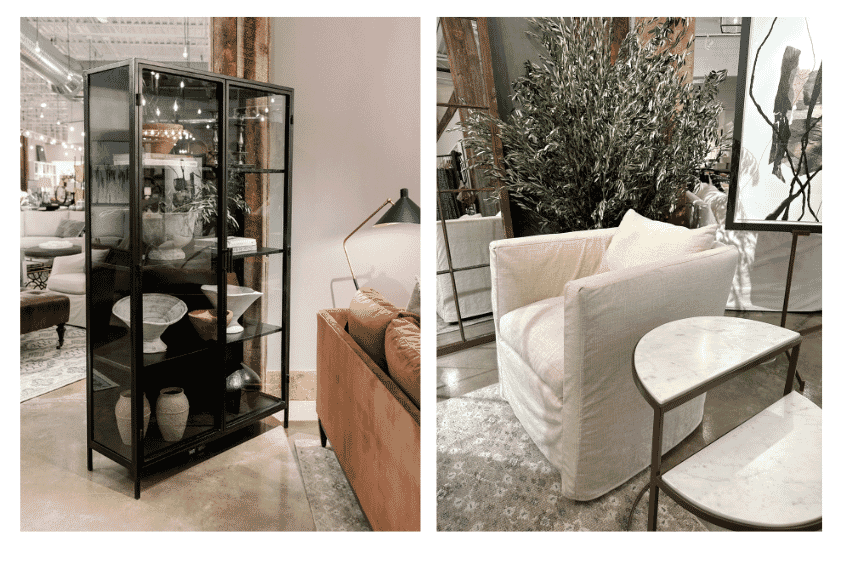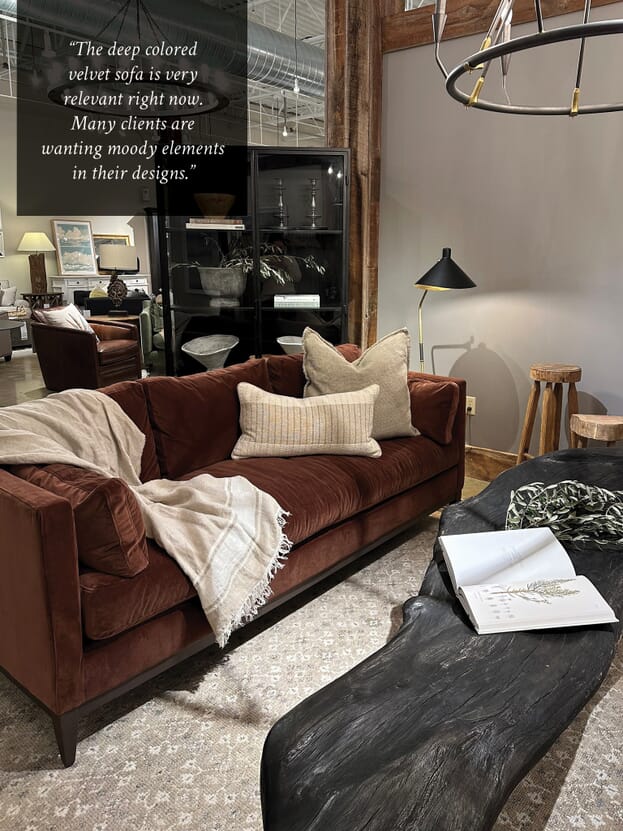 Stay connected with August Haven to learn more about future events!