We're always looking for inspiration when it comes to designing our homes. Whether you're an aspiring homeowner, a design enthusiast, or simply someone who appreciates the finer details, you'll love the breakdown brought to you by Erin Hanson, a local interior designer & owner of Erin Jean and Co. 
We are beyond excited to be teaming up with August Haven to bring our Showcase home to life next month.  We will be using many elements from the Green Bay showroom.
When building a new house, or simply remodeling/redesigning a single room, you really need to think through the entire process and design vision.  In the studio, we use mood boards to make sure our clients can really grasp how the room will feel and that no element is forgotten about.
A great starting point is rugs and larger furniture, then move on to lighting, paint, and styling elements.  You may have to play around with multiple ideas and know it's not likely everything will work together the first time you try.  Creating a mood board can help you to avoid making costly mistakes in the process.
Here are two examples of a board we created for our showcase clients.   You can see this vision come to life next month at the showcase event.
Here is how the house is looking today.  Lots to happen over the next month. We truly can't wait to use August Haven's wide variety of styling elements throughout this home.  Their endless supply of yummy textiles and antiques always spark my creativity for design.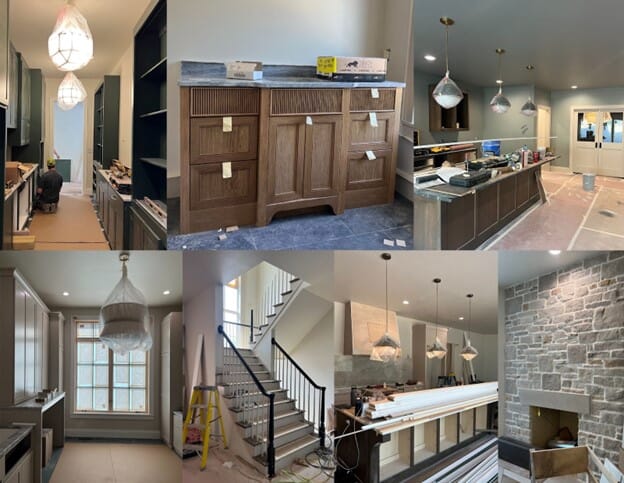 Here are some recent August Haven items I have spotted and ADORED.  I can't wait to use some of these + so much more in this house.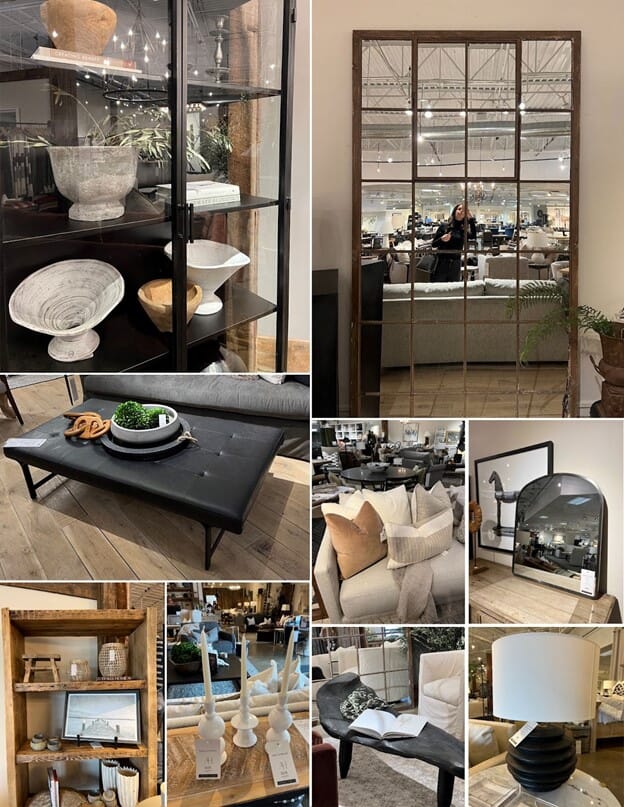 Shop these products: Lance Cabinet | Antique Metal Mirror | Kirk Coffee Table | Pillows & Throws | Cloak Mirror | Candlesticks | Black Organic Bench
The Brown County Fall Showcase of Homes will be held September 16-17 + September 21-24.
Learn more about Erin Jean here.