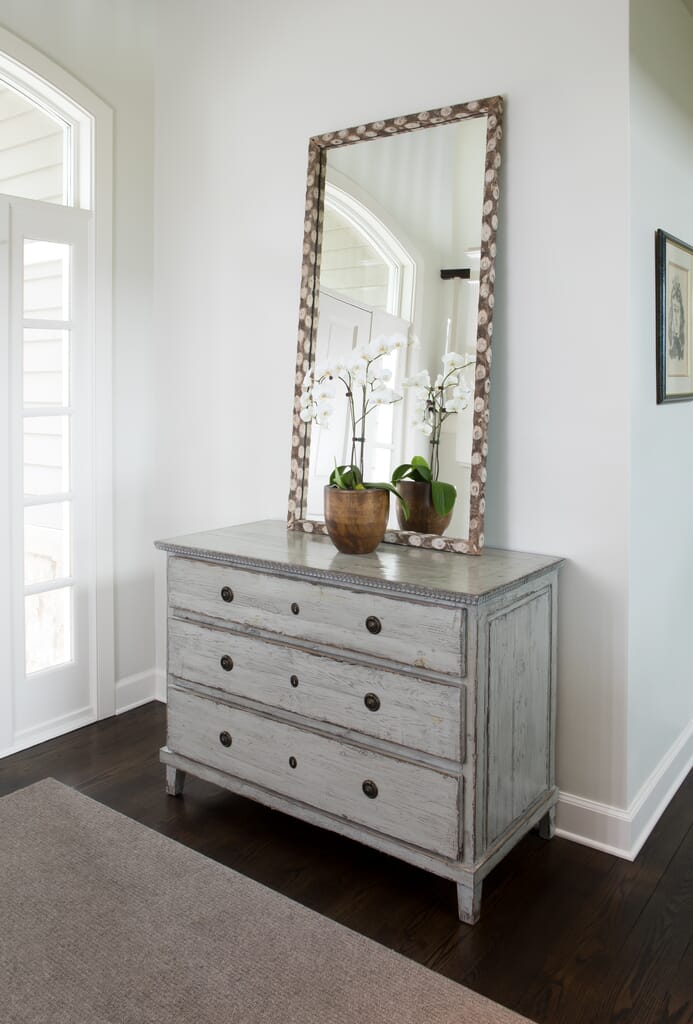 It's no secret the kitchen is the heart of the home, but your entryway is where first impressions are made. Whether you have a small entryway or a grand foyer, we're here to help you create an unforgettable first impression. Read on for our top tips, or schedule an in-home consultation with one of our designers to get started on a transformation of your space.
Start With a Beautiful Foundation
A striking console table, vintage-inspired chest, oversized door cabinet, or even a sophisticated bench can set the tone and define the space with form and function.
Adorn Your Wall
Choose a large mirror or work of art that creates a captivating focal point. While hanging your wall decor directly on the wall is always a good call, we also love the cool, casual look of leaning your decor against the wall instead. This also allows for flexibility without the hassle whenever you decide to refresh the space.

Show Some Personality
A curated vignette of decorative objects in various scales can express your unique personality while continuing the decor style found throughout the rest of the home. We suggest displaying objects in varying heights and in odd numbers to create depth and dimension to your tabletop display.
Find the Light
A stylish table lamp can add height, light, and warmth when you need it. We suggest placing it on the opposing side of your decorative object vignette for visual balance.