Have you ever considered hiring an interior designer? Here are two great reasons why you should.
We sat down with August Haven Interior Designer Laura Hoffman to help homeowners understand the benefits of hiring an interior designer.
Laura's interior design career began nearly 40 years ago, and she brings a wealth of experience to her clients at August Haven. She's worked with clients around the world on both residential and commercial projects, ranging from new construction to remodeling historic homes. Locally, Laura's work has been showcased in several Parade of Homes. She prides herself on building lasting relationships with her clients, who often re-hire her throughout the years and recommend her to friends and family.
Read on for Laura's top two reasons why you should work with an interior designer, and how she can help kickstart your next project.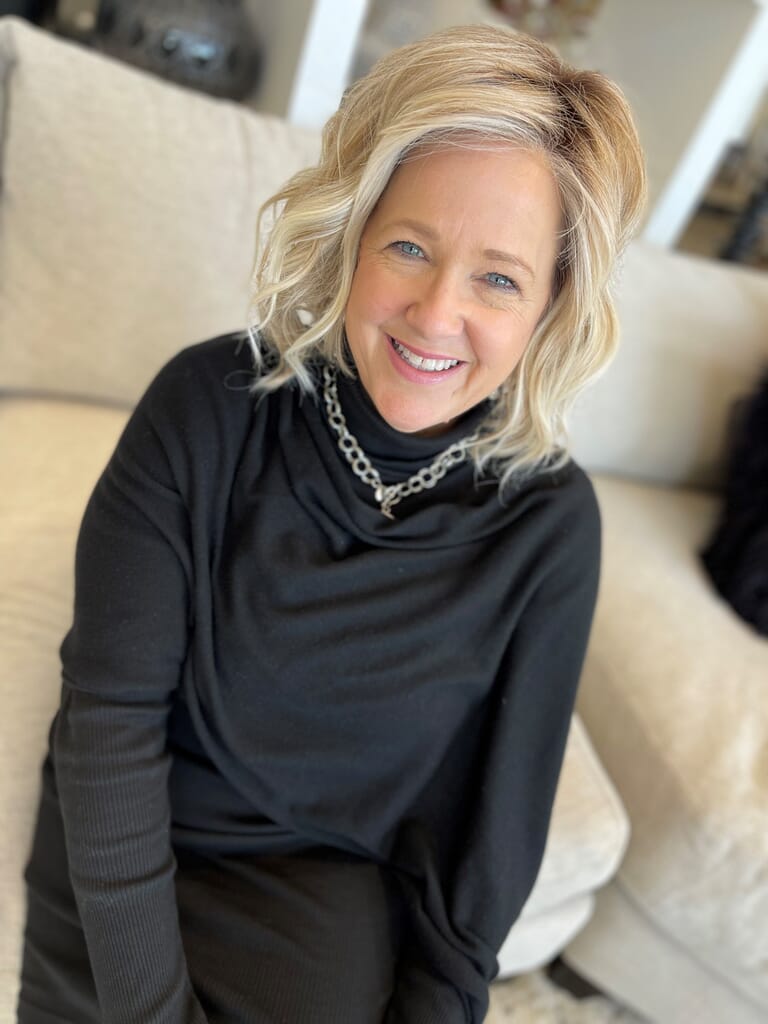 1. A good designer will save you money.
"There's a misconception that people think they can't afford a designer, but the truth is a designer is going save you from making mistakes that can push you over your budget and extend your project timeline. Homeowners always have the best intentions, but I've seen mistakes that can really set back their project; whether it was a complete remodel or just one room. It could be as simple as choosing a paint color they loved in the store only to see it look completely different once it's on their walls at home. Suddenly that shade of grey they loved so much ends up looking blue or purple in their home. A good designer will help you make the right choice from the start."
2. A good designer is your partner and consultant.
"Another misconception people might have about designers is the fear they are going to tell you what you must have in your home, or how it should look. A good designer will never force any choices on you; we're here to understand what's currently working and how we can work together to make it look amazing, but also functional for your lifestyle. Interior designers will help you step back and look at the big picture. We're meant to be consultants to help you make the right decisions to love the result. Your home should be personal to your style and authentic to you and your family. Not to mention, you'll benefit from my experience working with many talented people who've been in this industry for decades – I only work with trusted, reliable partners."
What to expect after you hire an interior designer
"The moment I step inside your home, I'm looking at everything; your existing furniture, the natural light, how the rooms flow together and more. As we walk through your space, I'll ask about your vision for the space and what you'd like to keep and change, if you have kids or pets that may impact fabric choices or layout. I'll also take measurements and get paint matches for existing colors, and we can begin to talk about your timeline and budget.
After that first meeting, I begin visiting different vendors and start pulling together the overall vision with fabric samples, furniture pieces and paint swatches. From there, it's all about collaboration. You react to what I suggest and we edit from there.
I know I've done my job when a client calls me at the end of a project to tell me they love coming home each day."
……….
Laura Hoffman
Interior Designer – August Haven, Appleton
920-585-6092