Some things are just better together.
Peanut butter and jelly. Sunshine and sandals. Olives and martinis.
To continue the momentum of these perfect pairings, we've matched up some of our favorite seating pieces to elevate them into power couples. Because while they're each individually impactful, they're on another level when working together.
Color Coordinates
Frankie Sofa + Rosie Chair
Color can be used to create a cohesive feel, as exemplified by our unexpected floral patterned Rosie Chair together with our sophisticated Frankie Sofa, for a polished look.
Formal Yet Inviting
Nicki Sectional + Jali Swivel Chair
When you want to achieve a laid-back vibe with a touch of formality, juxtapose our top grain leather Jali Swivel Chair with our refined Nicki Sectional for a truly inviting look.
Timeless & Textured
Camille IV Sofa + Theo Swivel Chair
Ready for relaxing with their deep, cozy seats and earthy hues, our exquisite Camille IV Sofa and Theo Swivel Chair come together to create an elevated yet effortless vibe.
Feminine Side
Gracen Sofa + Emberly Accent Chair
Our Gracen Sofa and Emberly Accent Chair's curvy silhouettes strike the perfect balance between contrast and comfort.
Power Couple
Elliot Wing Chair + Assorted Leather Ottoman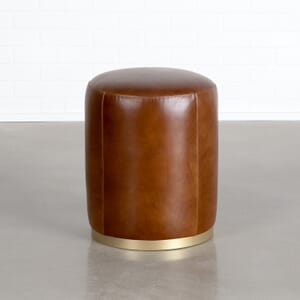 A simple accent chair can become a place of relaxation perfect for a breezy reading nook, a calm corner of the bedroom, or a living room. Sink into our Elliot Chair and prop up your feet on our Assorted Leather Ottoman and unwind.