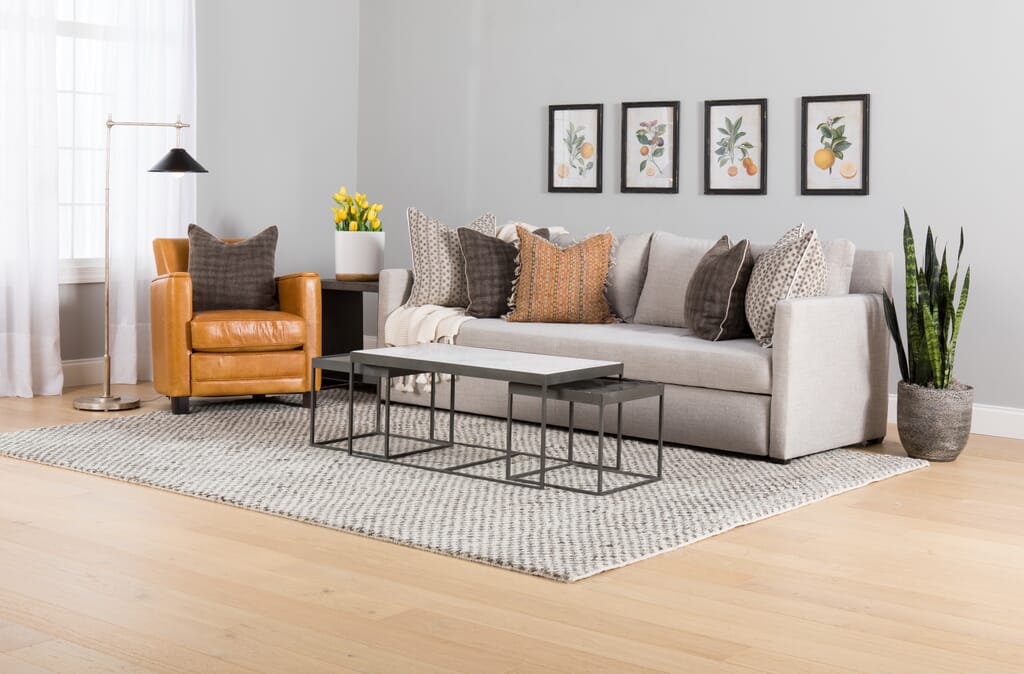 We recently asked Brandon Sorge and Claire Thiessen, both interior designers at our Green Bay store, to put their own spin on an upholstery piece of their choice, and we're elated that they chose to shine the spotlight on one of our favorite pieces for the season. Our Mebane Queen Sleeper Sofa was styled with a fresh look for summer that stayed true to Brandon's and Claire's own signature styles. Keep reading to see how each designer approached this fun project.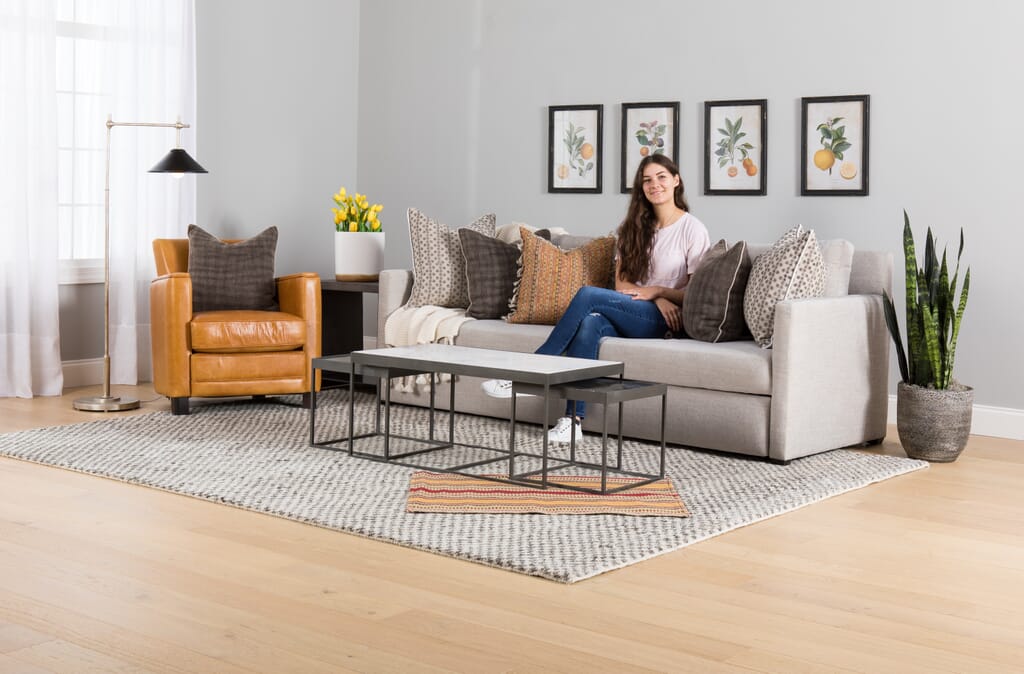 Claire
Claire Thiessen's mantra toward design is to "never be afraid of color." Her approach to styling this non-traditional sleeper was to treat its neutral color fabric like a clean slate. Claire's affinity for this piece can be attributed to several of its inherent characteristics.
While traditional sleepers can be unattractive and a hassle to unfold, Claire appreciates the simplicity of Mebane's simple pull-out and pop-up ease. She also believes it looks sleek in any configuration, and is a good fit for any family room to quickly pull out and use for lounging or cuddling up with family to watch movies.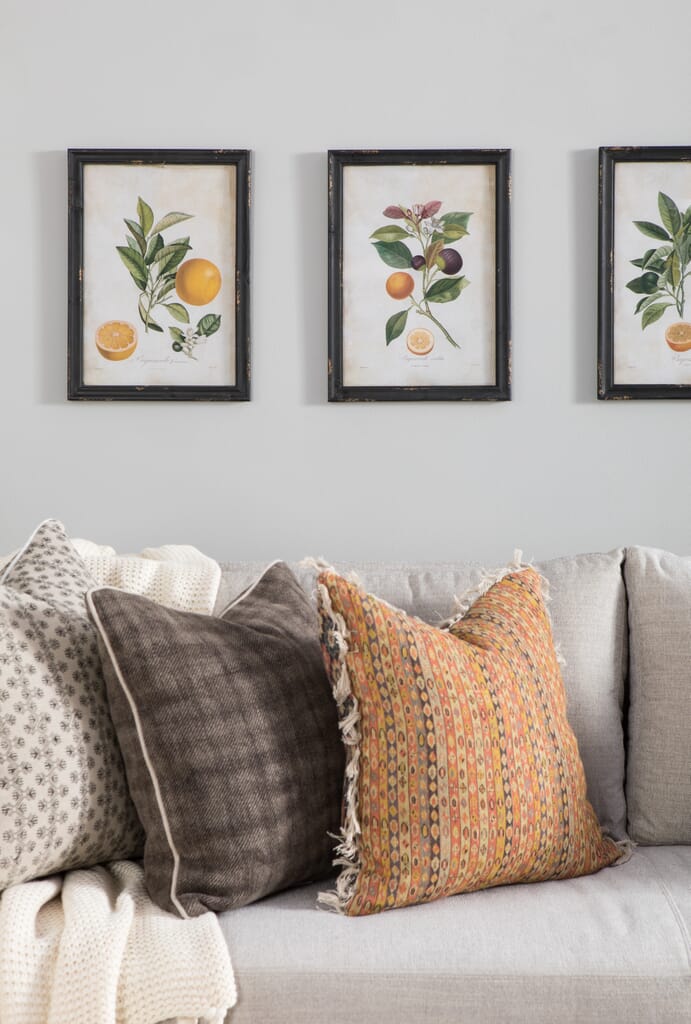 Influenced by the colors of summer, Claire brought out the warmth of the neutral fabric by pairing it with a honey-gold leather chair and fun patterned pillows. She also spiced up the look with yellow/orange toned artwork and florals. The accent pieces and accessories used could easily be redone at any time to update the room depending on a seasonal change, upcoming holiday, or simply changing the mood or ambiance.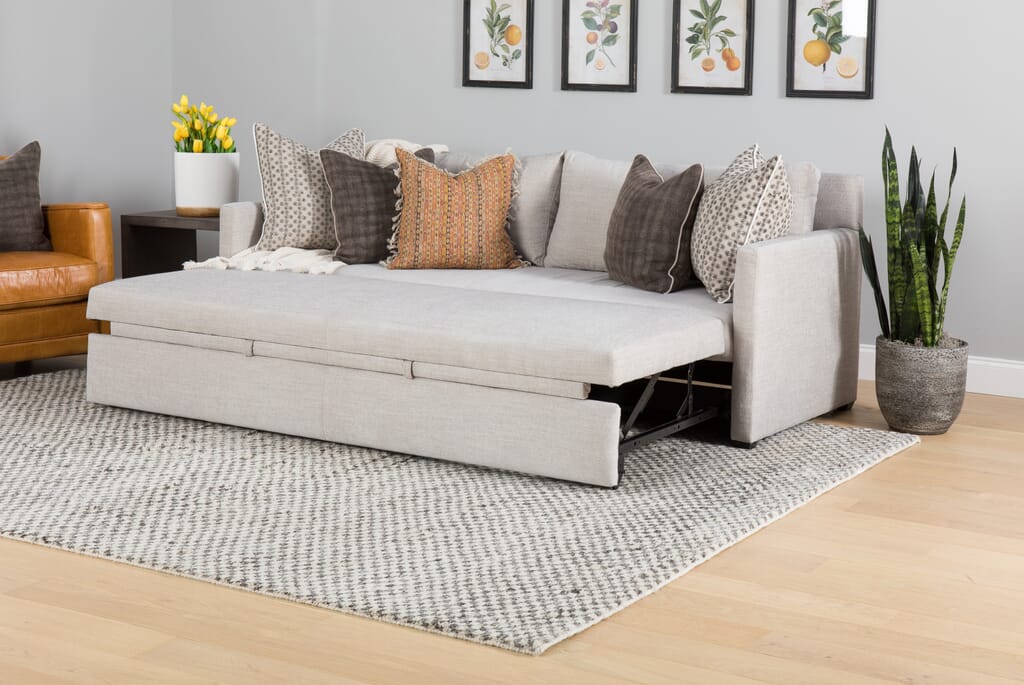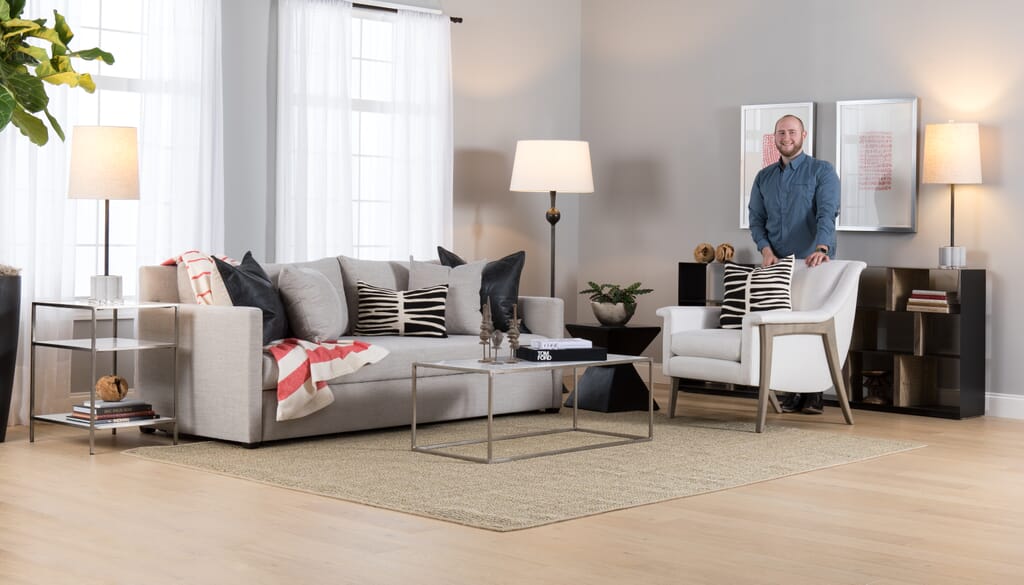 Brandon
Brandon's approach to styling the Mebane sleeper sofa was to give it a contemporary look that was a little unexpected. Echoing Claire's sentiment, Brandon loved the great neutral fabric base on the sofa and mixed in different materials, patterns, and elements from there to create interest throughout the entire finished look.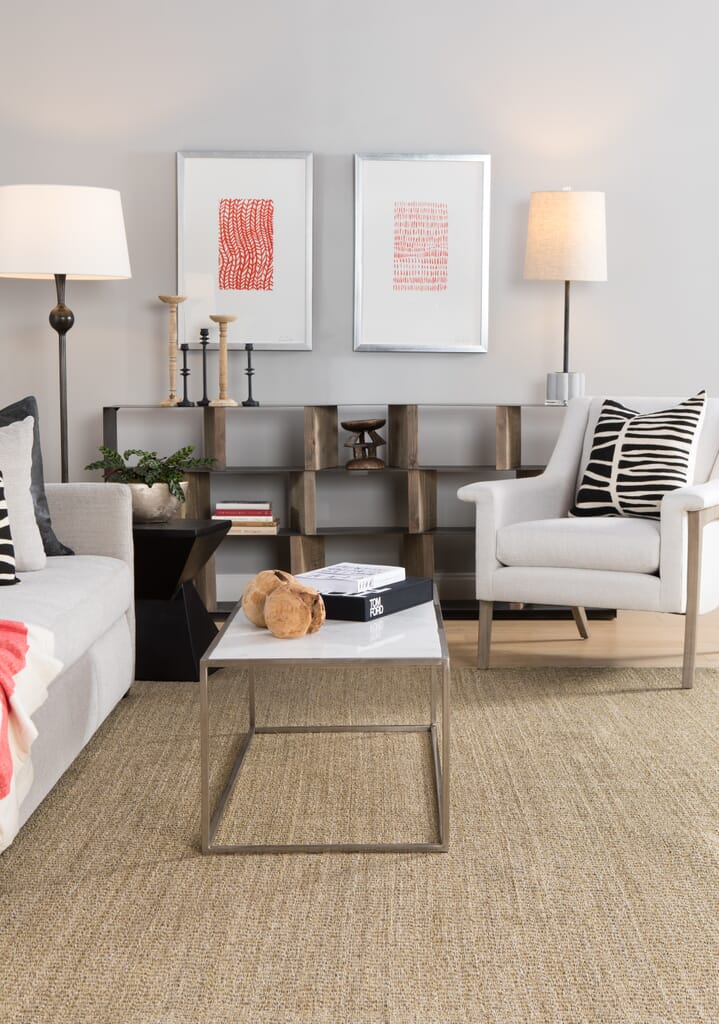 When it came to choosing accessories, Brandon stayed true to the monochromatic theme while adding softer, natural elements such as a sisal rug, fir root balls, and plants. The use of color and pattern in the throw and artwork was unexpected, however, and really made the design come alive. Incorporation of leather, handmade African pillows, and stripes further added impact to the overall look.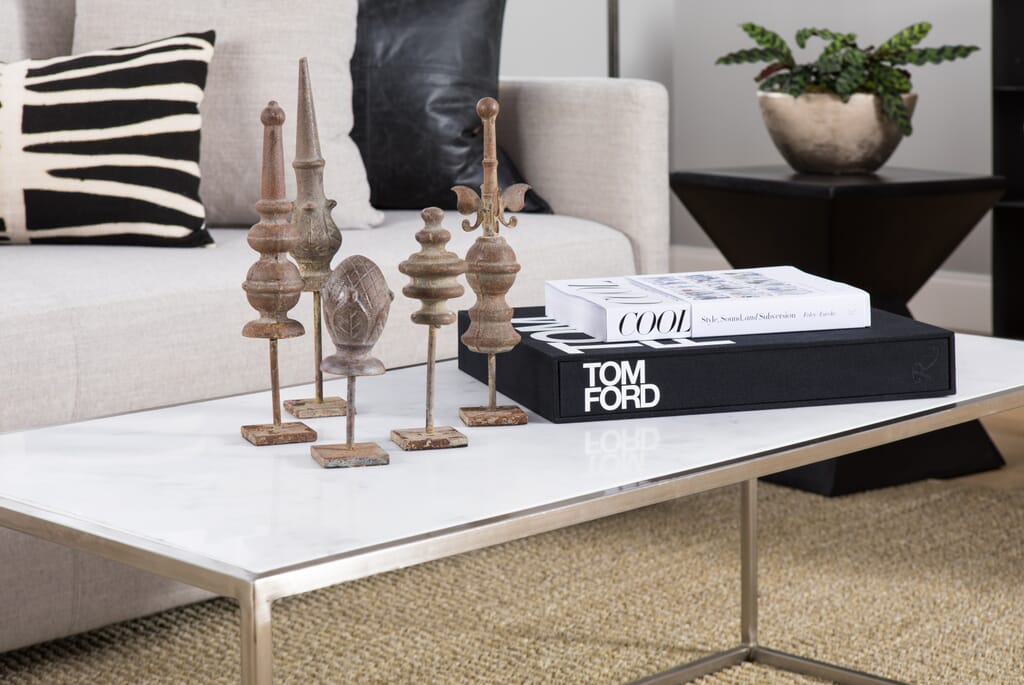 Brandon also loves to combine different metal elements, such as the polished nickel on the table and the black metal of the lamps and cabinets. Through a mix of bold and neutral design elements, Brandon took the Mebane sofa sleeper to a whole new level with consideration of lines, materials, and elements that play well together to create a unified look.