September is our anniversary month.
Our doors first opened on September 10th, 2011, to offer the Green Bay area great design unconfined by convention, yet observant of time-honored design principles. We were described as offering "a new twist on traditional."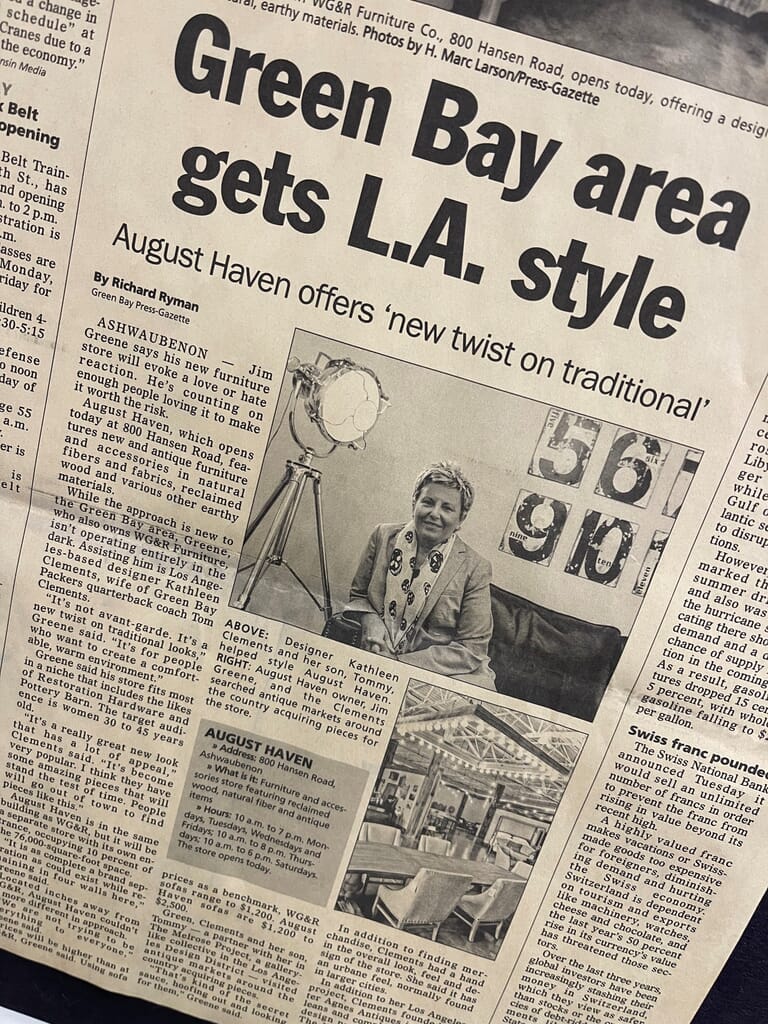 Newspaper article from the Green Bay Press-Gazette on September 10, 2011
We were. But we were also celebrating the belief that simplicity is the ultimate in sophistication and that a home should reflect the personal, creative expression of those who dwell within it.
That was what we believed then and it's what we believe today.
August Haven has since expanded to include another showroom in the Appleton area, complete with a performance stage and area for entertaining.
We began showcasing the work of local artists in both showrooms.
A few years ago, we formed a partnership with local radio station, 91.1 The Avenue to host monthly, live music events. Our commitment to supporting the community and the arts has only flourished and we are always working to cultivate new ways to create events that personally resonate with our customers.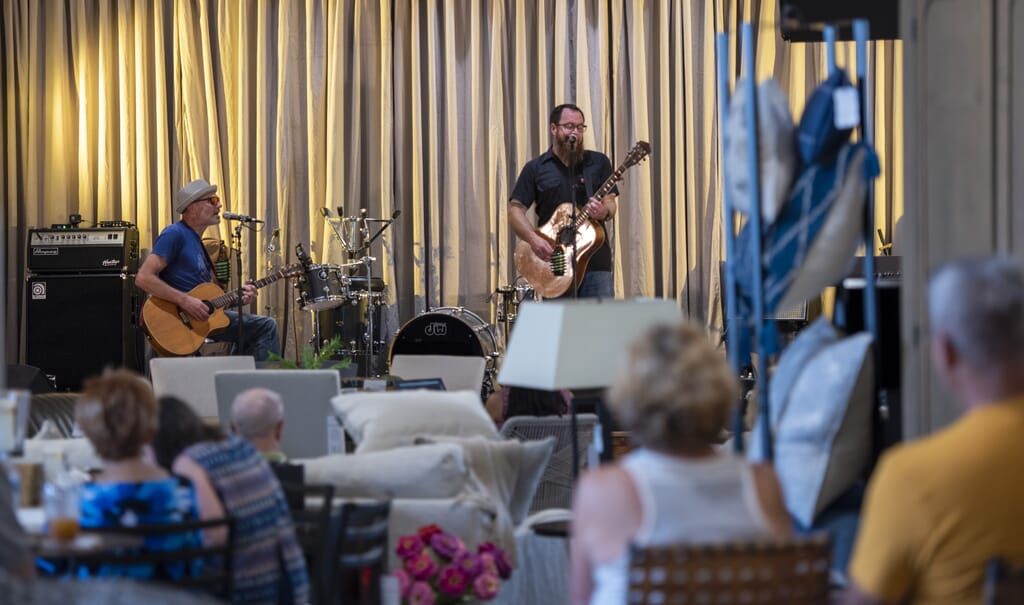 An audience enjoys live music from Marty Paschke and Eric W. Krueger during an August Haven Live performance broadcast with 91.1 The Avenue on August 18, 2022
Our showrooms continue to offer an emotional ambiance in addition to being a resource for excellent furniture lines and artisan made accessories, including antiques, and found objects.
We often see groups of friends meeting up on the weekend or after they've just dropped their kids off at school to simply explore the space and see what's new. We love to see designers with their clients utilizing our showrooms as comfortable work environments and our repeat customers are known by many of our associates on a first name basis.
One of our sales associates just shared the other day that, "This is my happy place" is a phrase they often hear said inside our showrooms.
As a retailer, we are constantly inspired by our own experiences, travels and great design and so are our customers. We too are home entertainers and lovers of art and music and artisan craftsmanship.
We don't put anything in our showrooms that we wouldn't want in our own homes.
We believe in authenticity over conformity and celebrating the things that are enduring, not fleeting. From selecting Belgian linen upholstery and eight-way hand tied sofas to tabletop ceramic dinnerware made in Italy and sustainably harvested teak wood bowls, ours are the elements you want to hold onto and enjoy coming home to.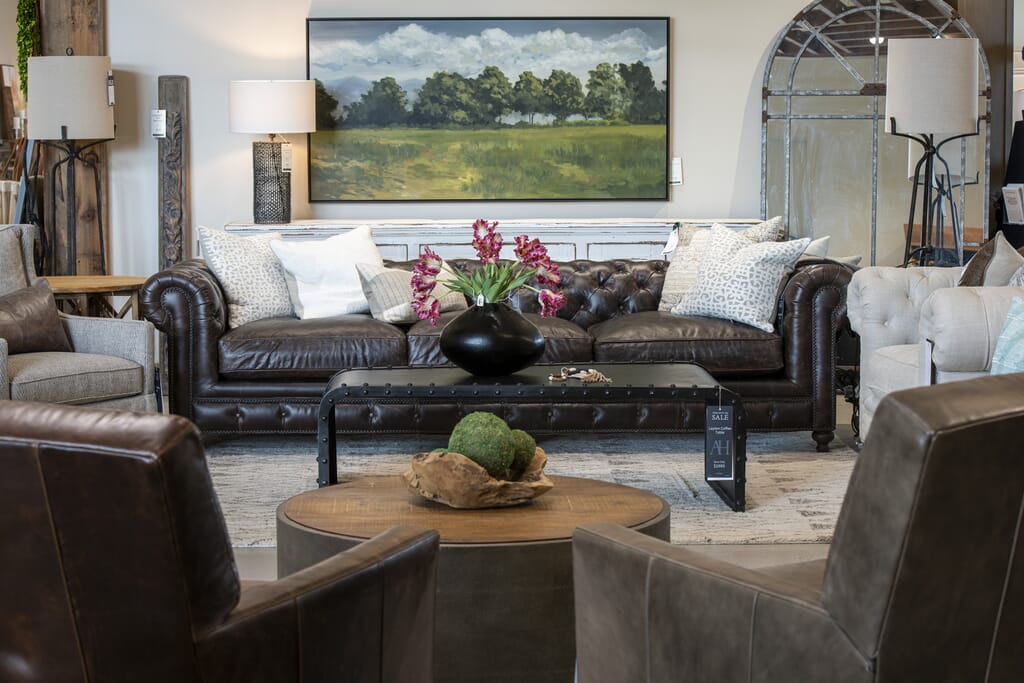 It's about living fully.
Helping you live fully, is our call to action as retailers.
Choosing to work with a designer or to make a purchase for your home is an innately intimate decision. Your home is where you amplify life's more meaningful moments, and it is an honor to continue to be a part of the backdrop and quiet details surrounding those experiences.
It's been a little over a decade, but in many ways, it feels like yesterday. The pieces and the textures we chose then, continue to stand the test of time today.
Because when something is true, it has the power to last forever.
And that's the August Haven way. Leading with authenticity, quality and an enduring sense of elegance. Inspiring creativity. Honoring what matters most to you.
Cheers + Happy Anniversary!