What makes your home feel like home when you walk in the door? Is it a gallery wall of family photos? Maybe it's the way the sunlight pours through your favorite window, casting a glow on everything it touches. Or perhaps it's your favorite candle, subtly burning in the background and infusing your home—room by room—with a welcoming aroma.
While there's no wrong answer, we certainly believe that a signature scent that is associated with your home by friends and family alike is the key to making people feel at ease the moment they walk through your door. And this is exactly why we would like to introduce our first-ever August Haven signature candle.
Crafted in Montana of 100% soy wax, natural fragrance oils and vegan – phthalate-free – and paraben-free ingredients, our signature candle was custom created by our buyers during a trip to the High Point Furniture & Accessories Market in North Carolina. It was there our team met the dynamic duo of 1889 Wax Lighting, the gifted makers of our signature candle.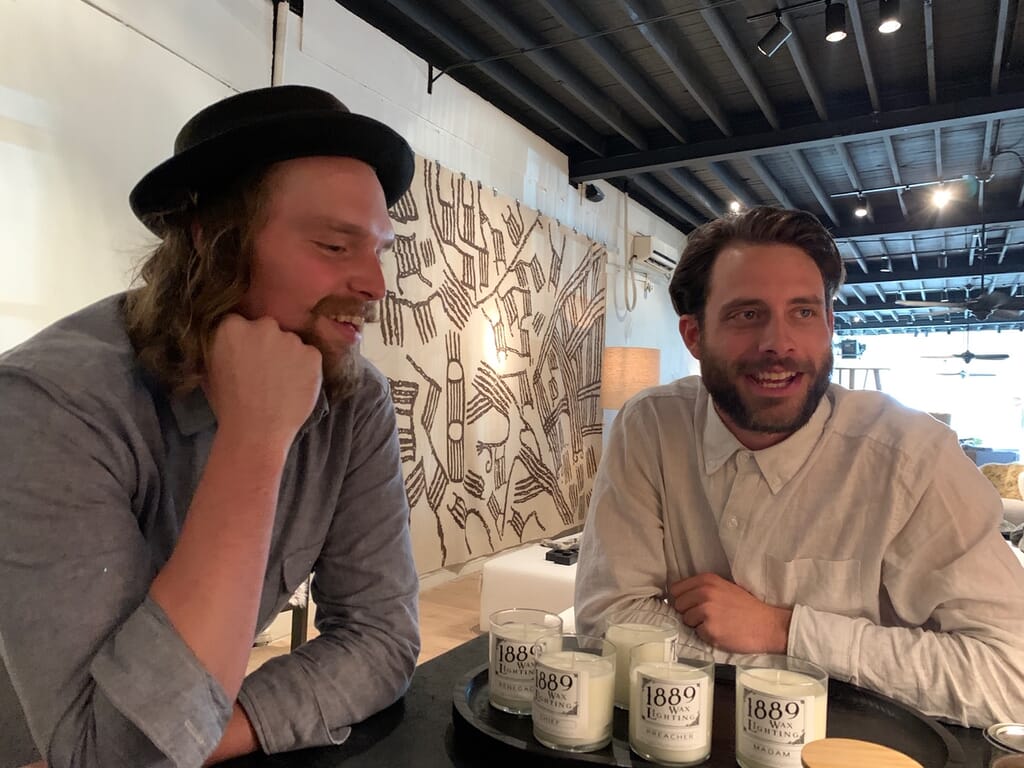 According to 1889 Wax Lighting's website:
Embodying the natural beauty and free spirited nature of the west, we blend all natural fragrances in 100% soy wax. This allows us to offer a phthalate-free and paraben-free candle that can be enjoyed by all. Inspired by Montana and its fragile wonders, we strive to leave a limited but meaningful impact on our surroundings and awe-inspiring environment. We aim to produce timeless candles that show versatility and consistency.
We took the foundation of 1889 Wax Lighting's quality candle-making process and built upon it through their private label program to design our own candle that enhances the subtle, timeless furnishings and inviting ambiance we strive to achieve in every one of our client's homes. This is the reason why we chose a crisp, clean scent that would act as a great everyday candle for any occasion. During seasonal changes, you could even layer in additional seasonal scents to complement the subtle, refreshing scent of our signature candle.
Every detail was thoughtfully considered, even down to the packaging design and the lid that prevents dust from settling when unlit.
We invite you to visit either of our showrooms to experience the August Haven Signature Candle today.
Many thanks to our friends at 1889 Wax Lighting for making our first-ever candle a reality. If you would like to explore the other scents in their collection, please visit their site here.