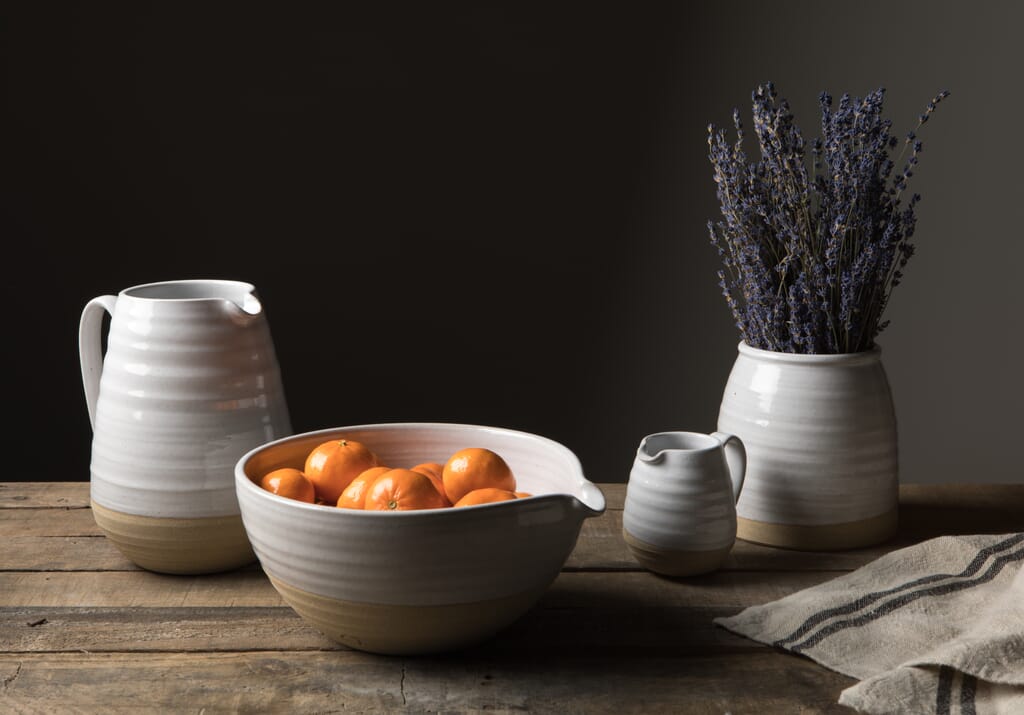 Every furniture and accessories market we visit, we are delighted and inspired by a truly special discovery. Our most recent trip to Atlanta garnered a handful of such finds, including deliciously soft pieces from Alicia Adams Alpaca and luxurious candles from Odeme. While these have risen to the top of the list as some of our favorite new arrivals, nothing has created more all-around excitement than our new line from Farmhouse Pottery.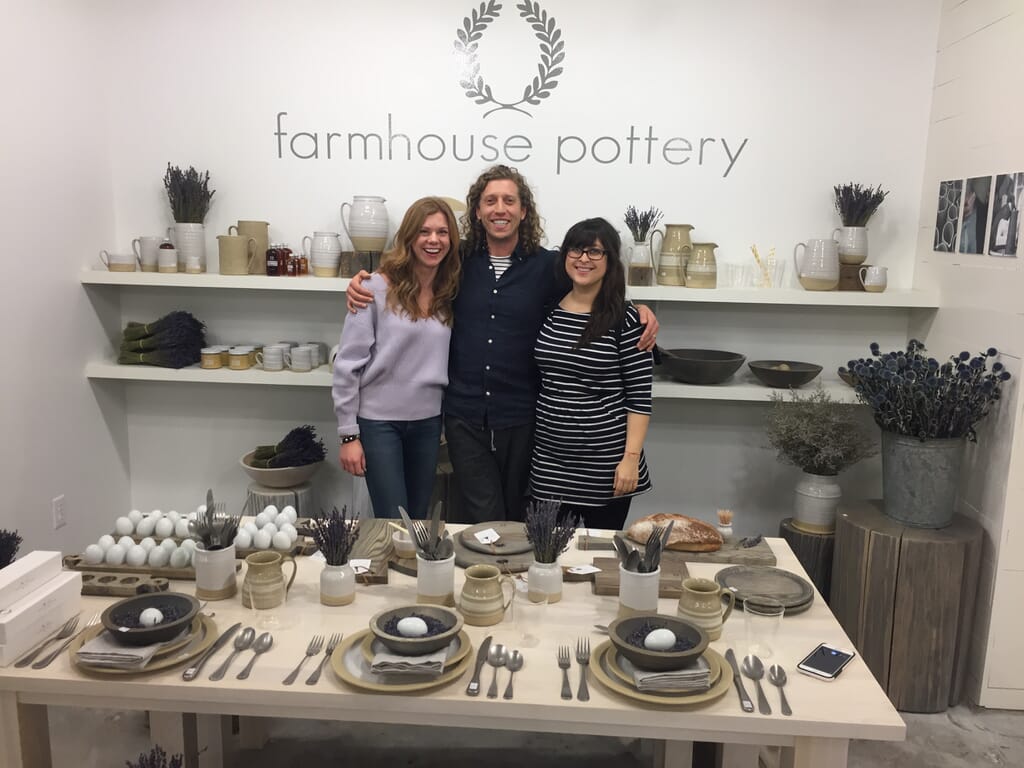 Our design director, Amanda Thorpe, and administrative coordinator, Annalee Lyons, with Farmhouse Pottery co-founder, James Zilian, at the 2017 Atlanta Gift & Home Accessories Market
Co-founders James and Zoe Zilian are a husband and wife team who firmly believe in simple tools, old-world techniques, and authenticity. Within their Vermont-based pottery studio, James and Zoe are hands-on during every part of the process. Each piece of the Farmhouse Pottery line begins with a unique custom-made stoneware recipe, which is then wheel-thrown by skilled potters. The finished pieces successfully allow authenticity to show through, striking a delicate balance between practical simplicity and breathtaking beauty.
Meet the Zilians and watch the Farmhouse Pottery team at work
While form does not precede function, it certainly lends itself as an understated yet noticeable attribute. It is for this reason that each piece can be proudly displayed in both the everyday and during special occasions. In addition, the versatility found within many of the pieces is a quality we appreciate. Items such as the barrel jug can do double-duty as a beverage dispenser or centerpiece vessel to house your favorite flowers. Dinnerware, serveware, and flatware can all be found within the striking Farmhouse Pottery collection. We invite you to visit our showroom and experience these pieces for yourself.