What do you envision when you hear the words 'outdoor oasis'? Maybe a cozy outdoor sectional large enough to fit the whole family? Or maybe a sleek dining set perfect for picnics, cocktails in the sunshine and entertaining your family and friends? Regardless of your dreams, we're prepared to help turn them into a reality. Read along for tips curated by our designers to help craft your ultimate outdoor haven.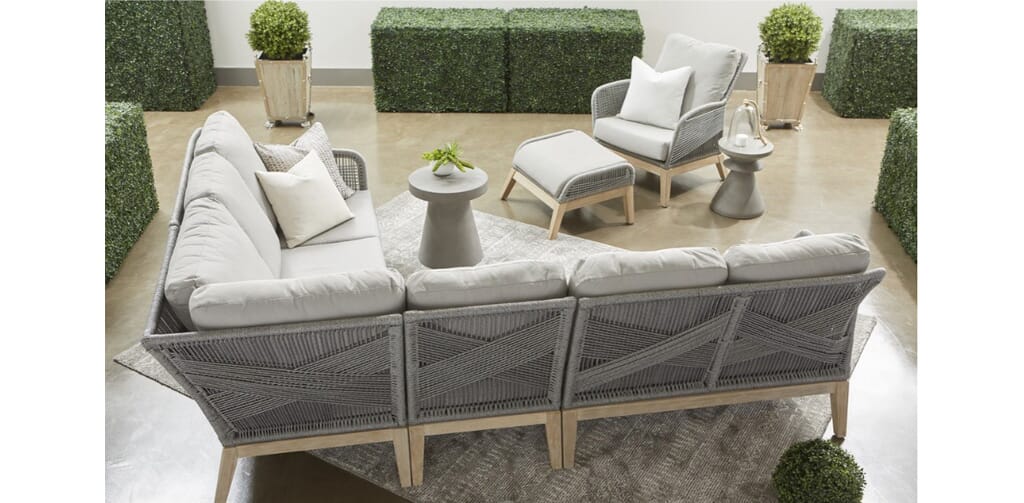 Our number one tip when designing an outdoor space is to use the same principles that you'd use to create an interior space. Basic space planning is a great place to start. It's a good idea to plan out walkways and adjacencies before arranging your furniture and accessories. If you have a deck or patio, this will help to easily get in and out of the space and keep traffic flowing when gathering in large groups. With the perfect set up, outdoor hosting is a breeze!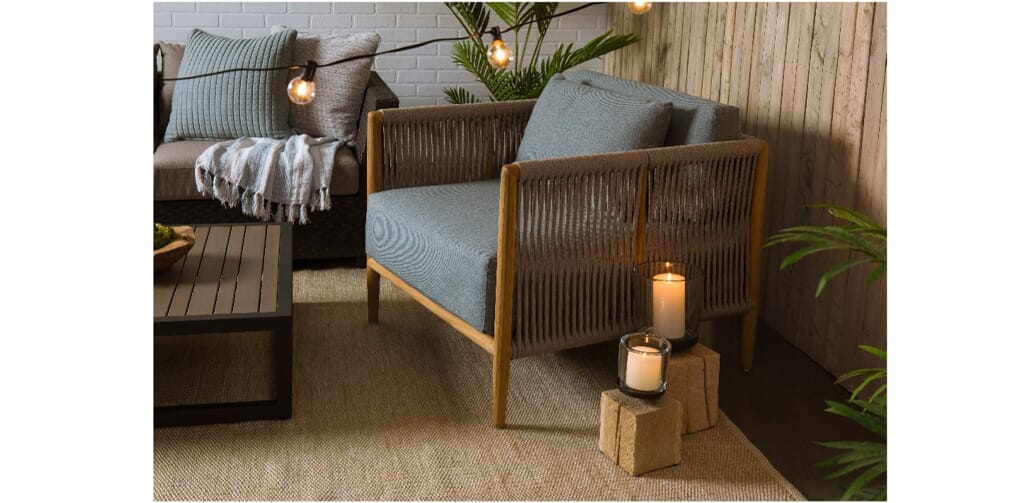 The next design component you may want to consider is your color scheme. Start by using the existing architectural style of your house to guide your use of color. Neutral hues provide a subtle background for colorful pillows and accessories. So long as your accent colors complement one another, the effect can be lively and vibrant. If you're interested in starting your design with a colorful base, palettes that can be found in nature (such as sky blue or forest green) do a beautiful job of creating an organic and refined aura.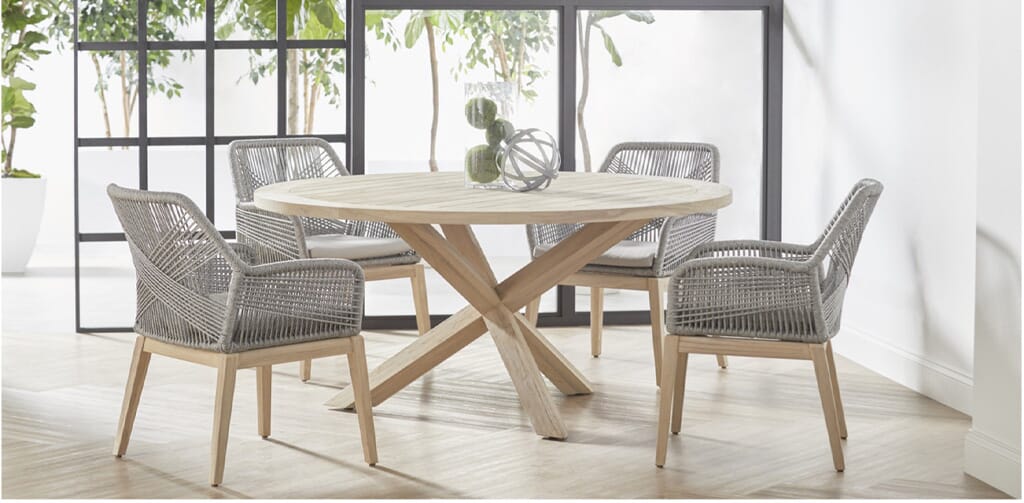 You can keep things simple and streamlined by keeping your outdoor furniture in a matching set if you have a more modern abode – may we suggest our Loom Outdoor Dining Collection? If your house is more traditional with brick or stone and layered foliage you may want to enhance its coziness with outdoor rugs and pillows. All-in-all, you can play up or play down certain features with the outdoor furniture and accessories you choose for your space.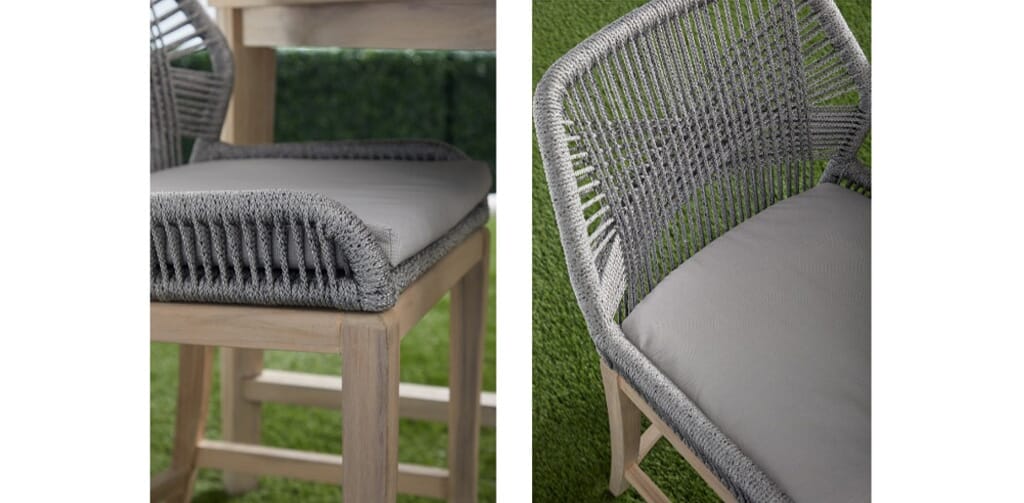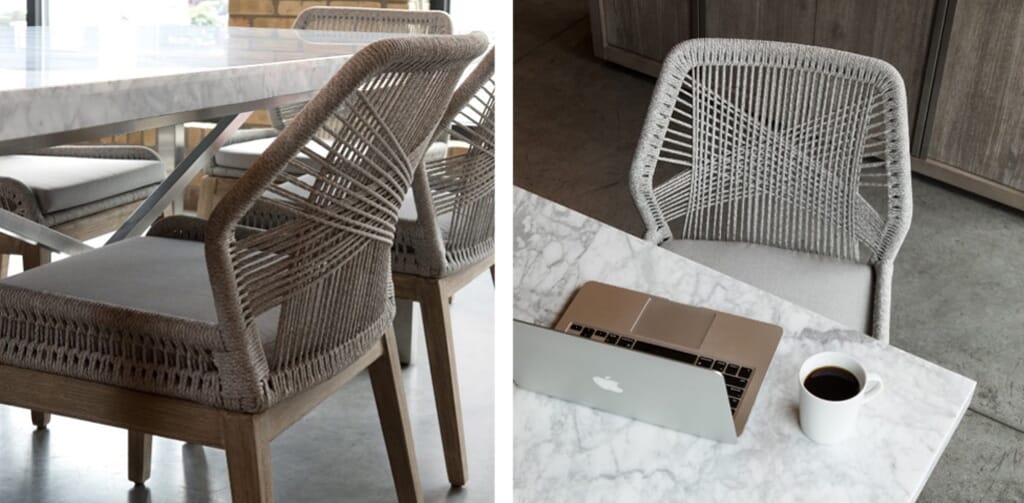 Outdoor furniture materials continue to evolve to withstand the elements while providing new stylish and intricate designs. In some cases, it's hard to differentiate between indoor and outdoor furniture and some pieces can be multi-purpose. For example, our favorite Cora Dining Chair has an artful presence with weaved rope detailing that will beautifully bring a delicate sophistication to your indoor dining space. Our Loom Outdoor Chair mimics the appearance of this indoor dining chair but is reinforced with an aluminum frame system that offers strength and durability. As outdoor furniture continues to evolve, it is becoming more and more attainable to design a completely unique space with furniture that checks all your boxes.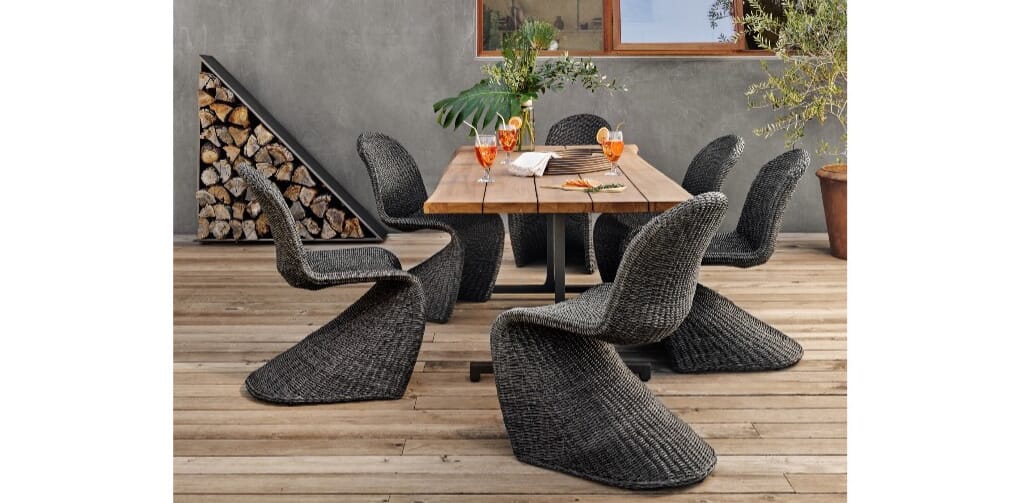 Your outdoor space is the perfect opportunity to push boundaries on style since there aren't necessarily confines of walls and casework that define an architectural style. It should be a nod to your interiors but can be a good way to experiment and push outside of your box. For example, you could try a more modern look if that's not the style of your home. Our July Outdoor Curve Dining Chairs could be a piece that provides both texture and shapely intrigue in a modern style that is unique to you. The result could be the best of both worlds, striking a balance between traditional and modern.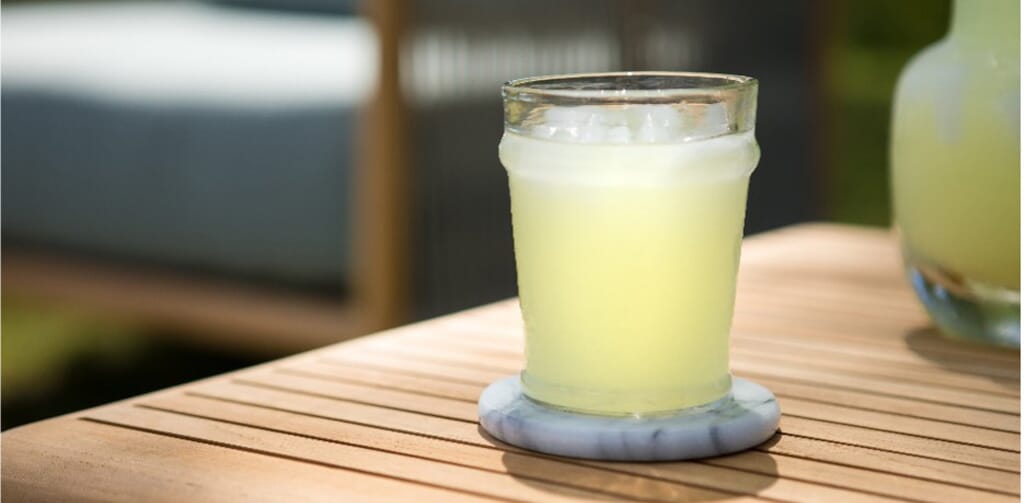 Of course, the final step to creating the ultimate outdoor oasis is perfecting a signature cocktail to enjoy all summer long. If you're on the search for a delicious and refreshing recipe, we suggest the 'Matcha Sling' – a creation by owner and head chef of Three Three Five, Chris Mangless. You can view the signature recipe here – enjoy!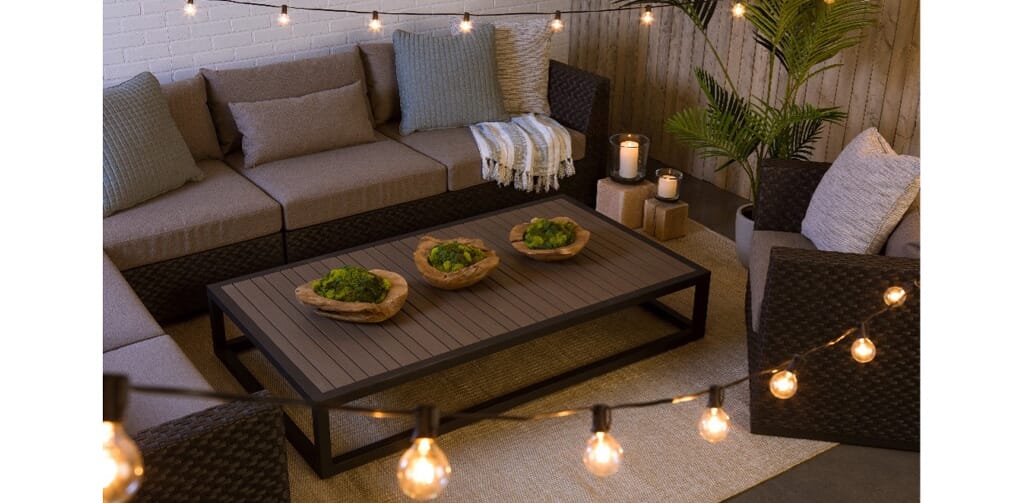 The best advice we can give is to be true to your design style while still pushing your comfort zone. Get creative, add natural accessories, experiment with outdoor candles or string lights, and envision your dream outdoor oasis before starting. Once your space is complete, relaxing outside with those you love will feel more enjoyable than you ever thought possible.
Click here to shop all outdoor furniture & accessories!