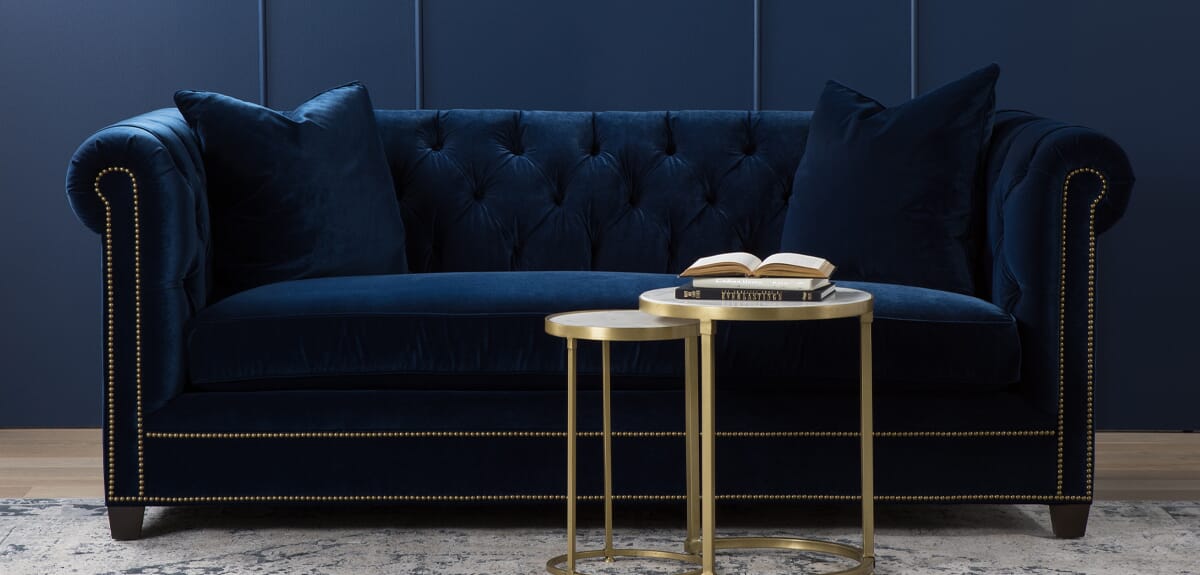 Shades of gray, brown, linen and white are everywhere, but have you ever considered stepping out into the wonderful world of color? Let's face it—committing to a sofa in anything other than a neutral can be intimidating, but the reward can be so worth it. Not to mention it has a unique ability to set your interior apart from so many others. And when done right, it can make such an impact that your friends and family will forever reference your space as the epitome of great interior design.
If you're as intrigued as we were, keep reading because we've enlisted the expertise of our design director for guidance on all things color.
color story: BLUE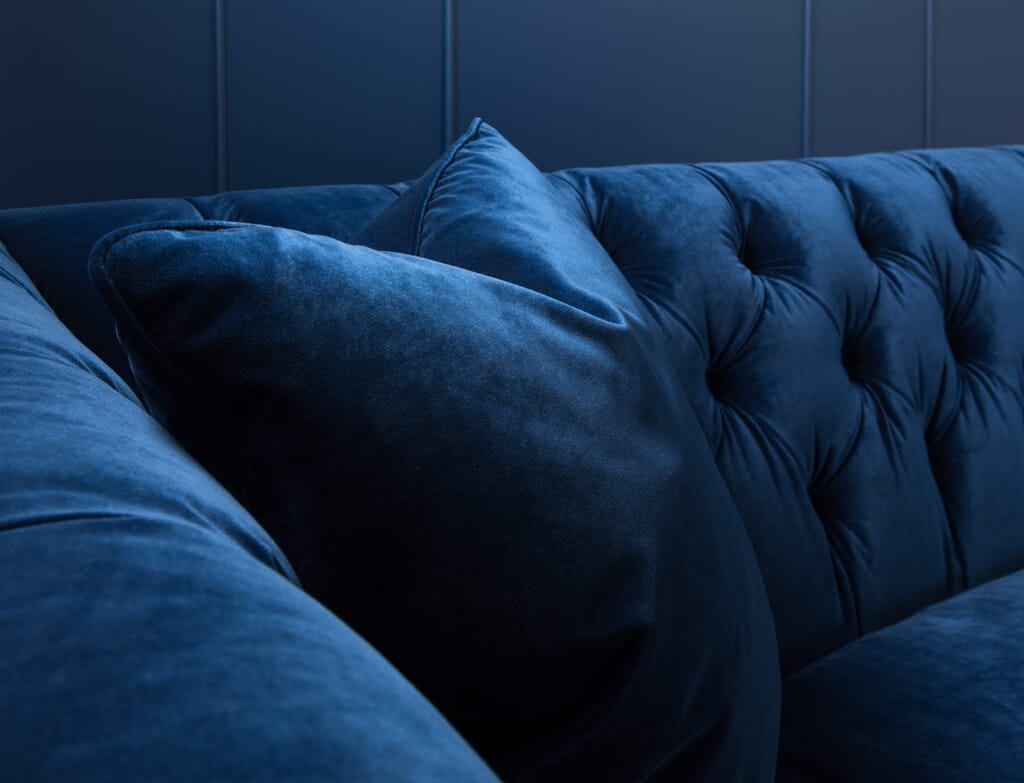 Why Choose Blue?
"There's good reason why Classic Blue is the Pantone® Color of the Year. It's classic, calming and adds a rich regalness to any room."
Any Design Advice to Consider?
"While a statement wall isn't always a good solution, it works perfectly when designing around the rich, blue hue of the Sapphire Sofa to create a monochromatic statement that can then be carried throughout the entire room."
What Can I Pair It With?
Mounted Starburst "Gilded accessories add contrast and interest." | Carter Art "Emphasizes the regal style of Sapphire." | Midnight Blue Anita Table Lamp "The perfect lighting choice." | 5×8′ Temple Ink Hooked Rug "The traditional pattern is made modern with its scale."
color story: GREEN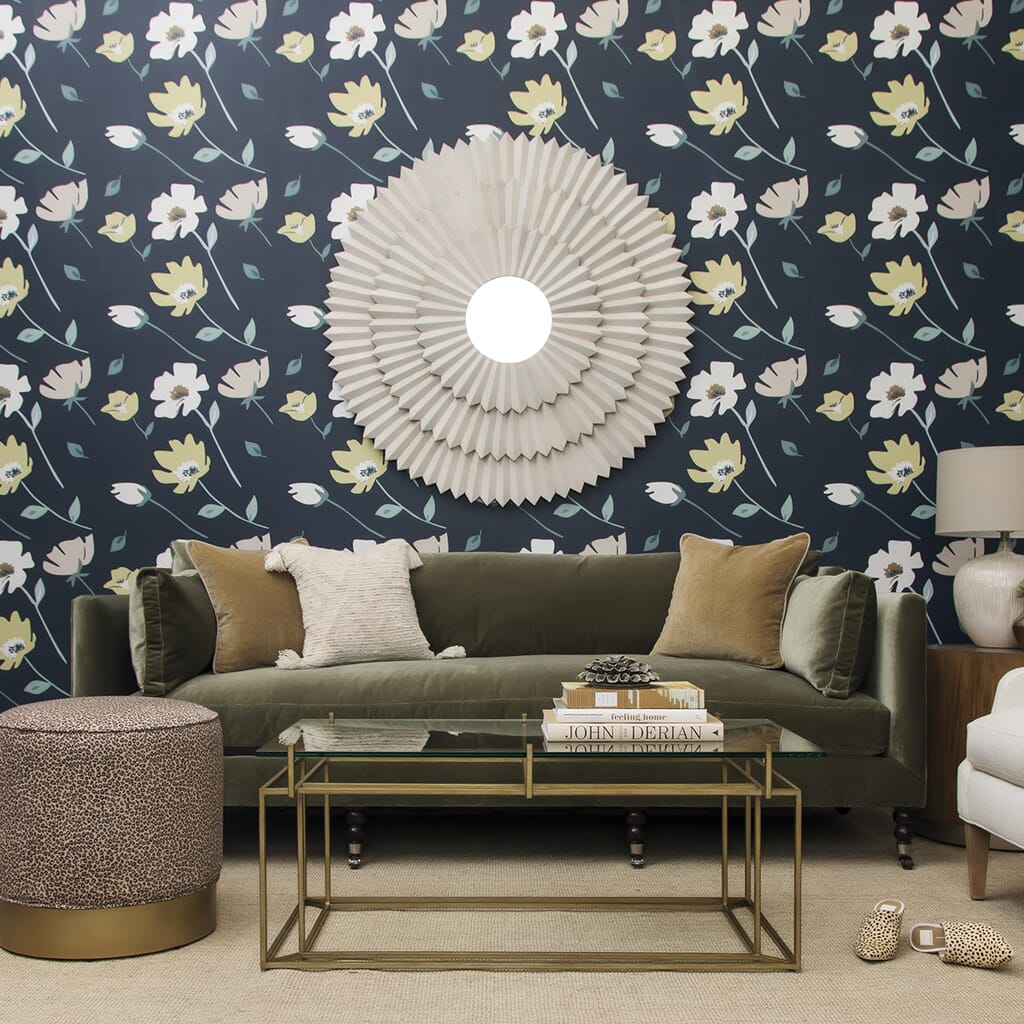 Why Choose Green?
"There's a design rule that recommends keeping the darkest colors of the room closest to the floor and the lightest colors of the room closest to the ceiling. Keeping this in mind, the green Madeline Sofa opens up so many opportunities to create as much of a statement as you want."
Any Design Advice to Consider?
"Buy your furniture first and then reinforce it as a focal point with accessories. With the Madeline Sofa, I would recommend adding different tints and tones throughout the room to emphasize the sage green color."
What Can I Pair It With?
Sete Table Finials & Book Art "Build on the dainty leg style of Madeline with these accessories." | Vintage Florals Art "This reiterates the herby, earthy green color." | Georgian Table Lamp "Adds to the garden-esque look." | 8×10′ Vintage Blue Tile Rug "There is a subtle floral motif in this rug that plays beautifully with Madeline's styling."
color story: YELLOW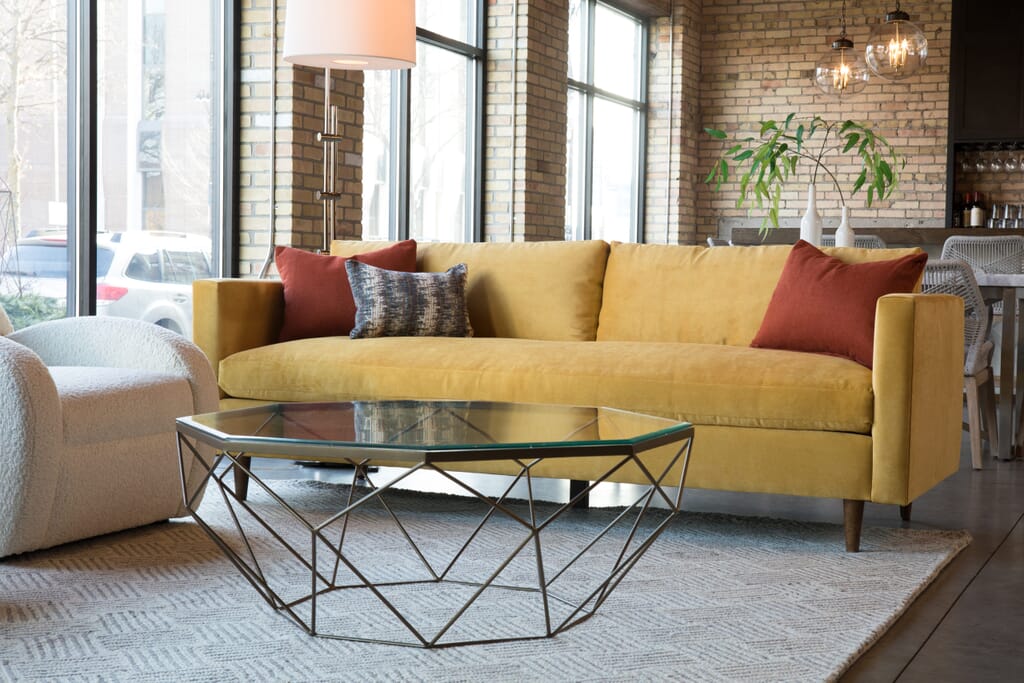 Why Choose Yellow?
"People most remember vibrant colors, which is why this is the perfect piece for creating a lively, joyful space."
Any Design Advice to Consider?
"It's all about the color wheel theory here. Use colors next to or across from yellow on the color wheel—like shades of blue, orange or green—to complement it in the best way possible."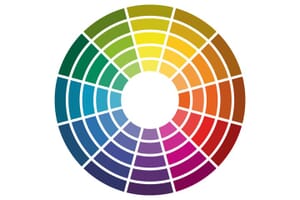 color wheel | photo credit: better homes & gardens
What Can I Pair It With?
Small Striped Vase & Zola Bud Vase "Emphasize the sofa's modern lines with modern accessories." | Zepplin Art "Graphic art pairs so well with this piece." | Trilogy Table Lamp "Again, modern accessories like this lamp really enhance the look." | 5×8′ Citra Grey Wool Rug "Ground the space with high contrast."
If you'd like to schedule a color consultation with one of our interior designers, call or visit us today! Learn more about AH Home Design Services here.