If you haven't heard us sing the praises of our best-selling Apolis market bags, let us shout it from the rooftops once more. Available with three different localities, this market bag is as beautiful as it is functional. It has a water-resistant interior, is incredibly heavy duty (holds up to 135 pounds!), and is perfect as a reusable shopping bag, farmers' market tote, beach tote, ice chest for picnics and so many other everyday uses.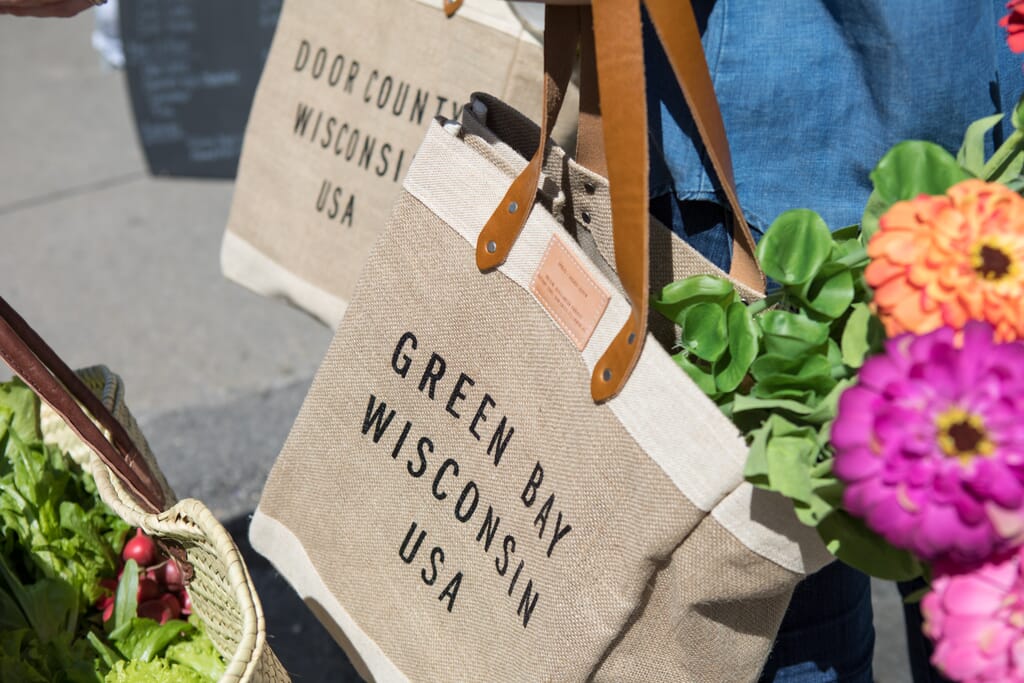 Not to mention the inspiring construction story behind it. Each market bag is made using environmentally friendly jute fiber, a sustainably grown crop grown in Bangladesh. The jute fiber is then handcrafted into bags by women who are in turn given sustainable employment and fair wages through a female artisan cooperative in rural Bangladesh.
A chance encounter with musician and friend, Arum Rae
We recently decided to take our favorite market bags to one of our favorite seasonal spots: the weekly Farmers' Market on Broadway in downtown Green Bay. From May through September, visitors can enjoy live music, a beer garden, food trucks, and shop over 150 vendors selling a variety of produce, packaged foods, flowers and handmade goods.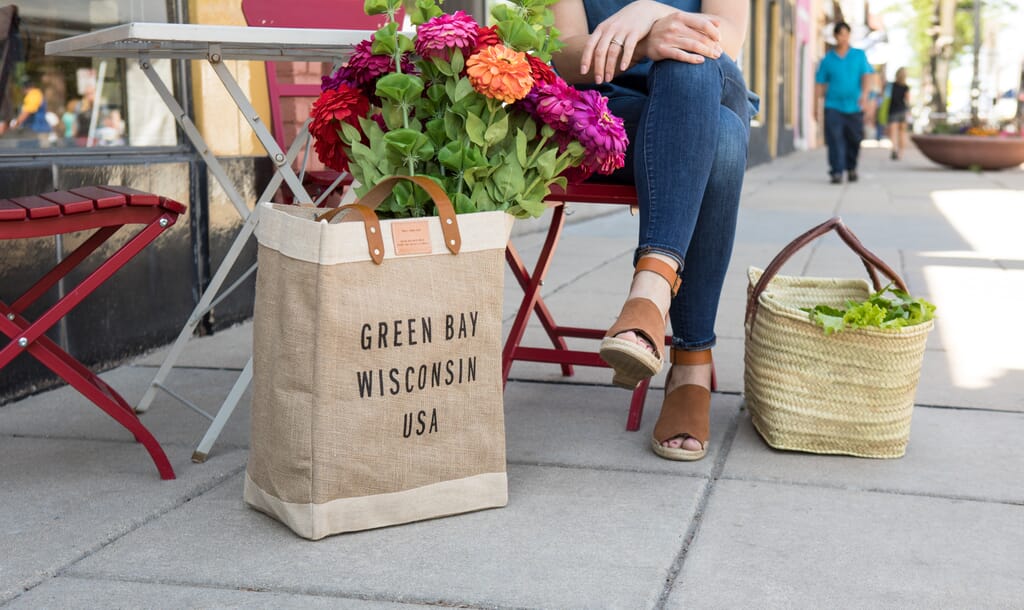 As we perused the market, we experienced the best that a Wisconsin summer has to offer, along with unexpected encounters with familiar friends. All in all, it was the perfect atmosphere, the perfect summer afternoon, and the perfect way to put our favorite accessory to use. We hope you enjoyed shopping the farmers' market with us! Shop at our Green Bay or Appleton location to buy your very own market bag.