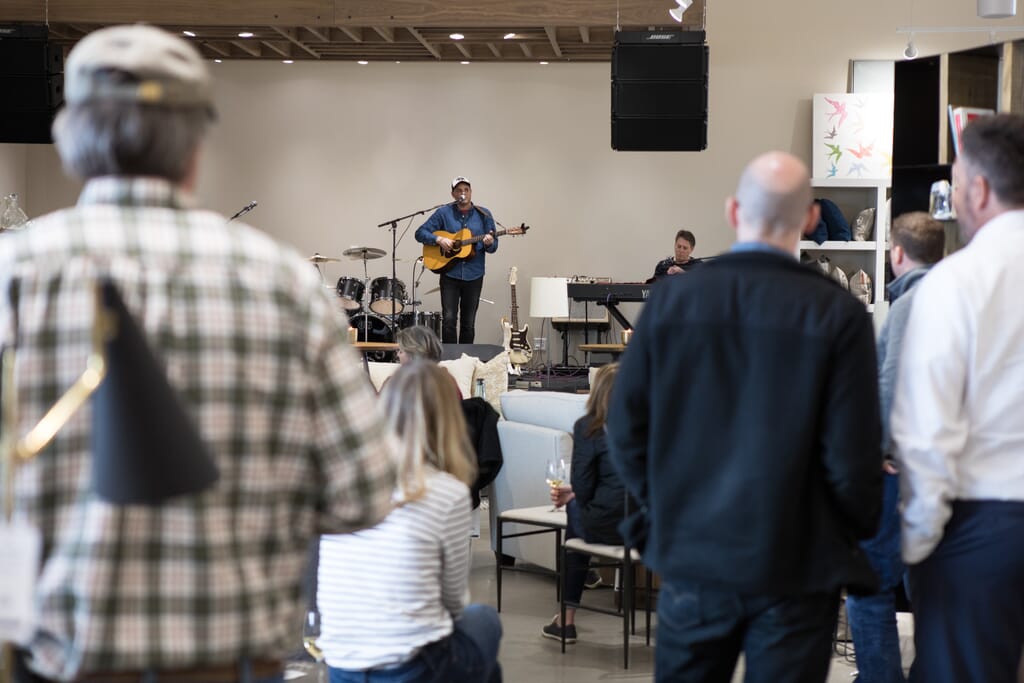 Kurt Gunn performs on stage during the live radio broadcast with 91.1 FM The Avenue host, Steve March-Tormé on Thursday, March 28th.
At August Haven, we appreciate the finer things. Whether it's furniture, design, food, travel, music or culture, our appreciation for moments that make the everyday a little more extraordinary define who we are and what we believe.
It is for this reason that we incorporated an exciting element into our new Appleton showroom: a built-in stage for live musical performances. And we were thrilled to host our first event on Thursday, March 28th in partnership with 91.1 FM The Avenue.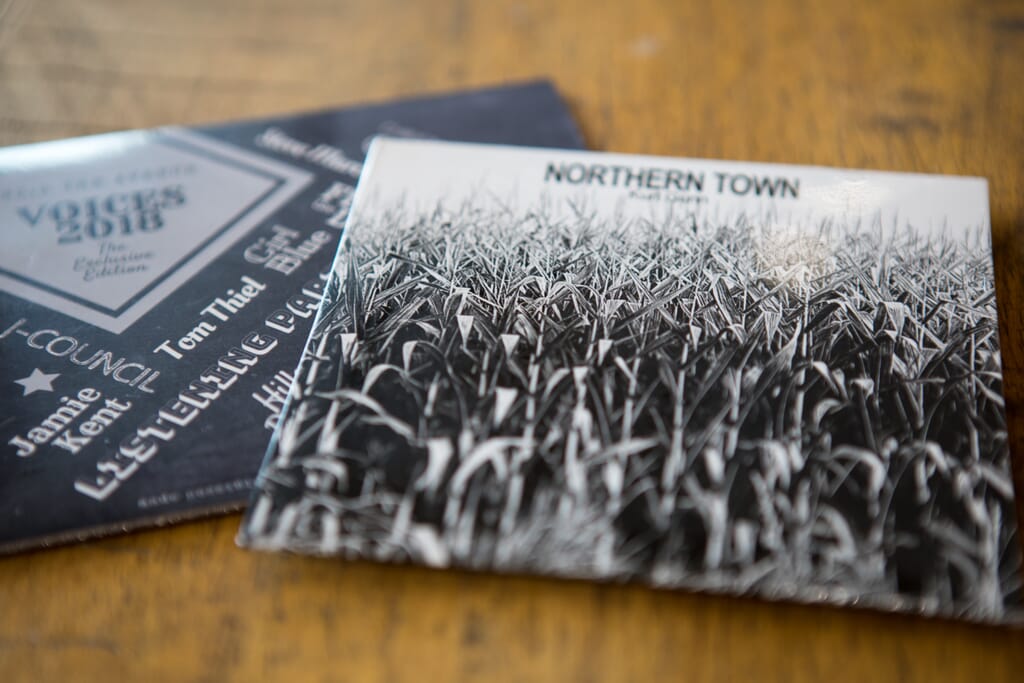 The Avenue began ten years ago "with a vision to create a dynamic non-profit radio station, dedicated to giving nonprofits unprecedented access to the airwaves for the greater good of our community. Fueled by an independent spirit, and by the generosity of our members and corporate business partners who believe in our mission, we have continued to provide a strong voice for basic human needs and other nonprofit services, while offering a mix of music that's simply not available anywhere else."
As we both strive to support all things local and encourage ongoing community engagement, it only made sense that we would come together to bring exceptional, talented local artists to the Fox Cities and Greater Green Bay area.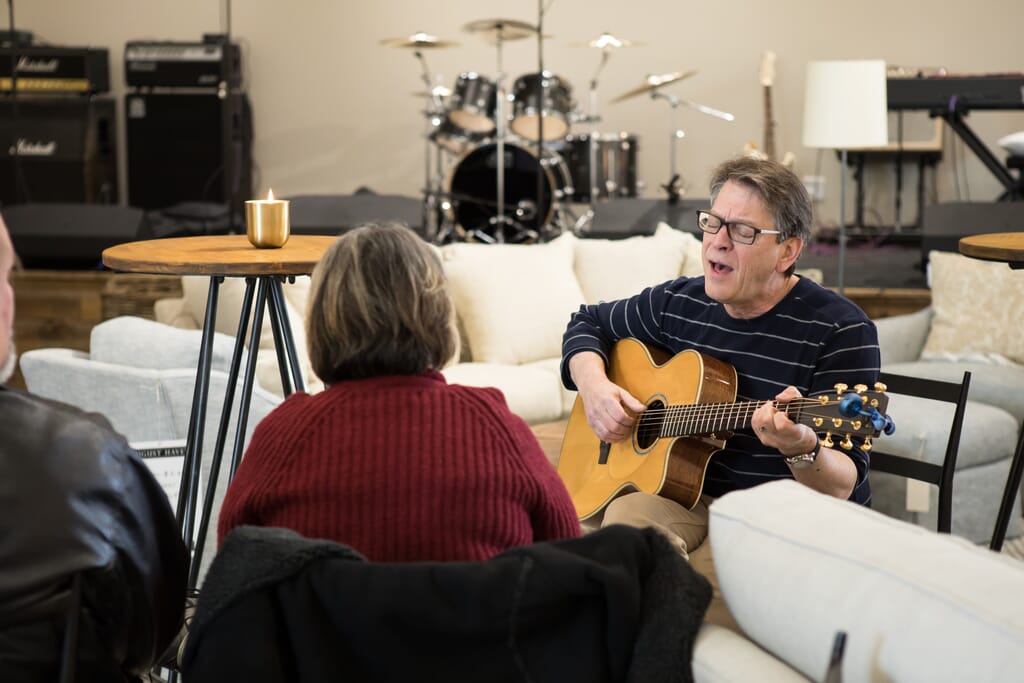 Steve March-Tormé performs for a small crowd after the live radio broadcast
Thursday evening included a live radio broadcast with 91.1 FM The Avenue's Steve March-Tormé with special musical guest Kurt Gunn, along with special performances from Brooklyn-based singer-songwriter Arum Rae and Tormé himself, an esteemed singer-songwriter. As attendees mingled and enjoyed the live performances, they were treated to delectable hors d'oeuvres and crafted cocktails from chef Chris Mangless of Three Three Five.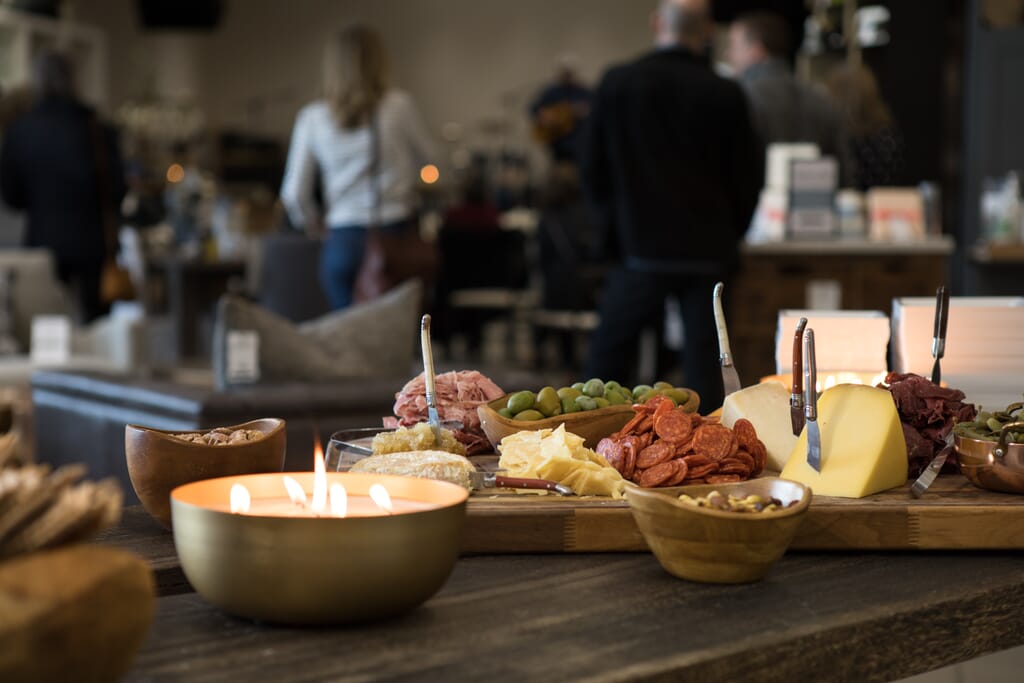 As the evening drew to a close, it was evident that our surrounding communities have an appreciation for the finer things, too. And we are so appreciative of everyone who came together to support live music and make our first event in Appleton a success. Stay tuned for more live event announcements in the very near future!