A view of the new Appleton store exterior at dusk. Fireboxes flank the front entrance and create a welcome ambiance at night.
We are thrilled to finally be able to give you a virtual sneak peek of our brand-new store in Appleton! Located at 3810 W. Wisconsin Avenue in the all-new Center Valley shopping center, our Appleton store is truly a state-of-the-art retail destination with a fireplace and seating area, coffee bar, design center, and all of the newest arrivals.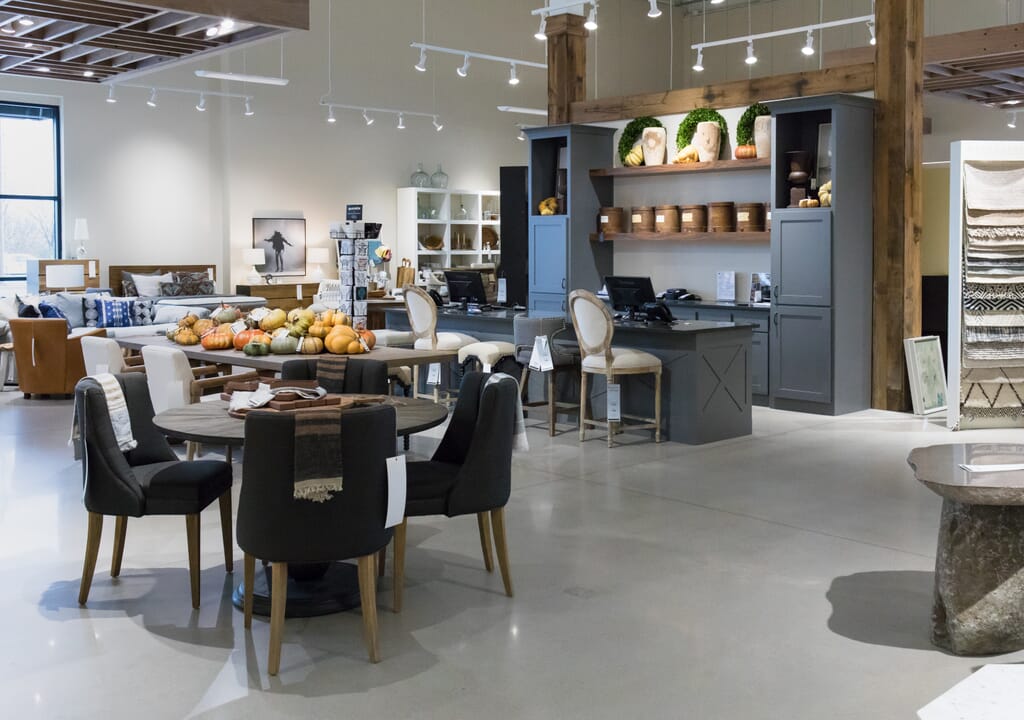 A view of the showroom and customer checkout desk that greets guests from the main store entrance.
As with our Green Bay location, our Appleton store has a great team who can assist with anything. Whether you need design services, want to find the perfect gift or piece for your home, or are interested in custom order options for a particular sofa that catches your eye, our Appleton team is always ready to help and answer any questions you may have.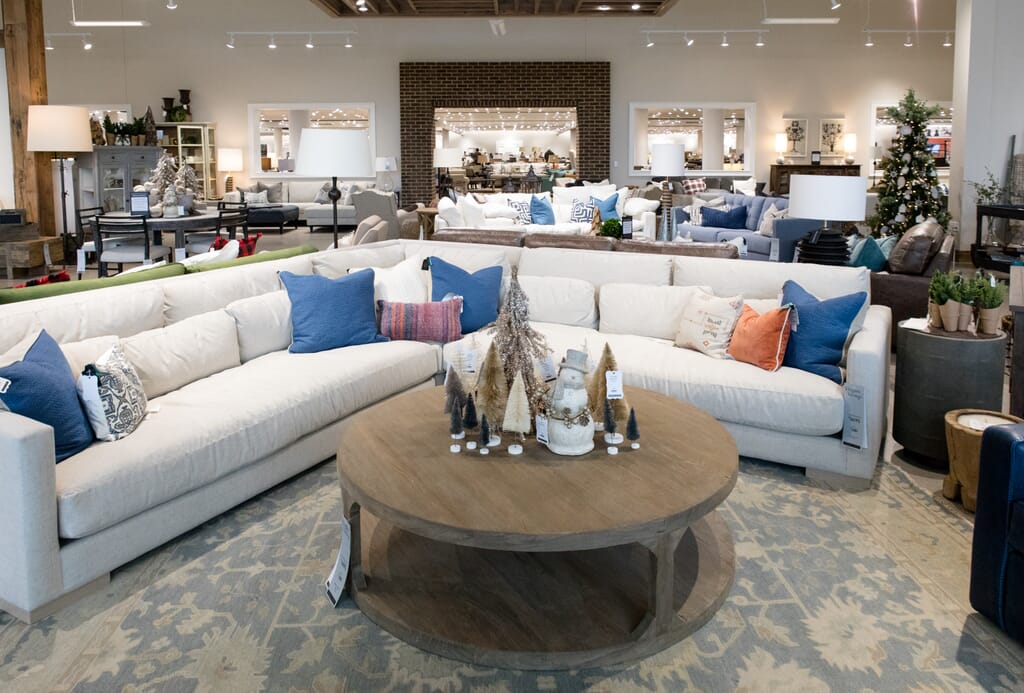 Beyond our Cozy Sectional is a brick entrance to the brand-new WG&R Furniture showroom.
We also have exciting plans for summer 2019! Cleverly tucked away in a corner of our bright and open showroom is a stage that will host music events. Follow us on Facebook and Instagram to get notifications of new events as we announce them next year!
We invite you to stop in and see our new store for yourself! It truly is a showroom unlike any other, and we look forward to seeing you!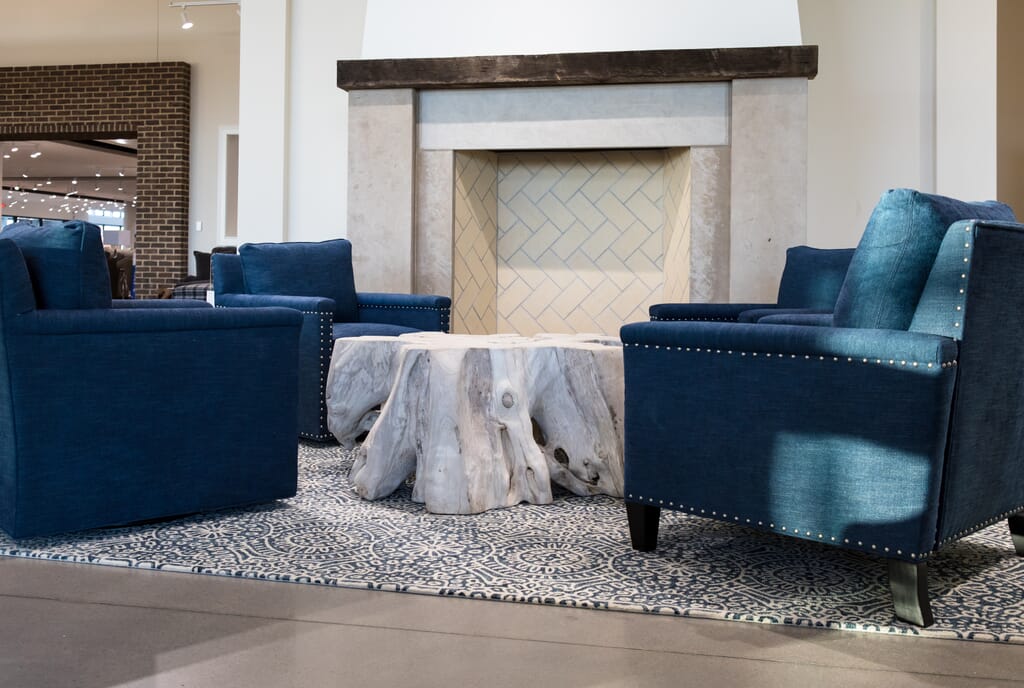 A cozy seating area around our first-ever fireplace using our Camden chairs and Bleached Teak Coffee Table.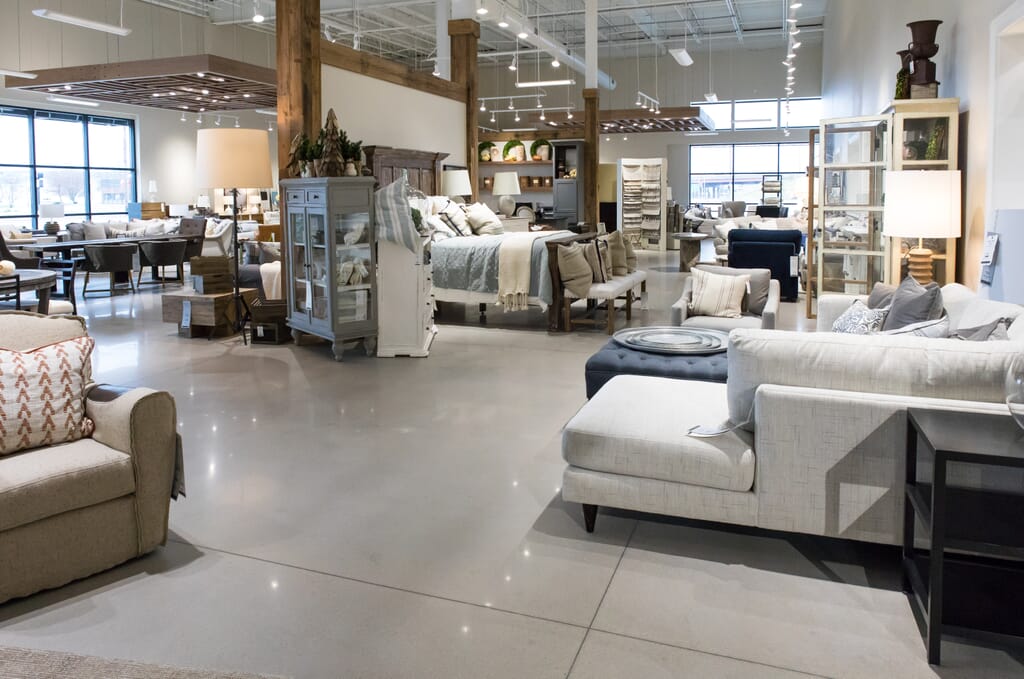 A showroom view from a different angle, highlighting one of the feature walls that can be found throughout for exciting new furniture displays.