The holiday season is quickly approaching and we cannot wait to host friends and family. Whether it's researching the best and brightest wine blend, shopping for the perfect table top centerpiece, or bookmarking a curated menu of handmade recipes, the joyful ambience that accompanies holiday gatherings ranks at the top of our list of finer things.
To help us prepare and provide the best experience possible, we've enlisted our Design Director, Amanda Thorpe, for tips on hosting a successful holiday gathering.

What rules should we adhere to when designing a tablescape?
"I would keep height pretty low to encourage conversation. Keep the scents to a minimum – unscented is best – let the food shine! Another rule would be to enhance the shape of the table.
If the table is a long rectangle, use long elements to enhance what you already have going on in the room. If the table is round, you could do varying heights of candles with radiating foliage elements to enhance that shape."
What are some of your favorite candles to set for a dinner table?
"I love using these basics for all special occasions. Simply change out with fresh, seasonal greenery or floral arrangements to make it feel current."
—Shop Amanda's Pick: White Pillar Candle (we recommend 3.25″ x 3″ or 2″ x 4″ height)—
What is one of your go-to recipes for the fall season?
"I absolutely love this cocktail recipe from Martha Stewart! In Martha's words, it's an 'autumnal take on the Dark and Stormy, a classic boater's beverage, [and] is a swell choice once the weather turns cool.'"
—Get the recipe for The Perfect Storm cocktail here.—
How about a cocktail recipe that you haven't tried but plan to this season?
"I've never tried this one, but it looks very festive for winter!"
—Get the recipe for Grapefruit Cardamom Gin Fizz here.—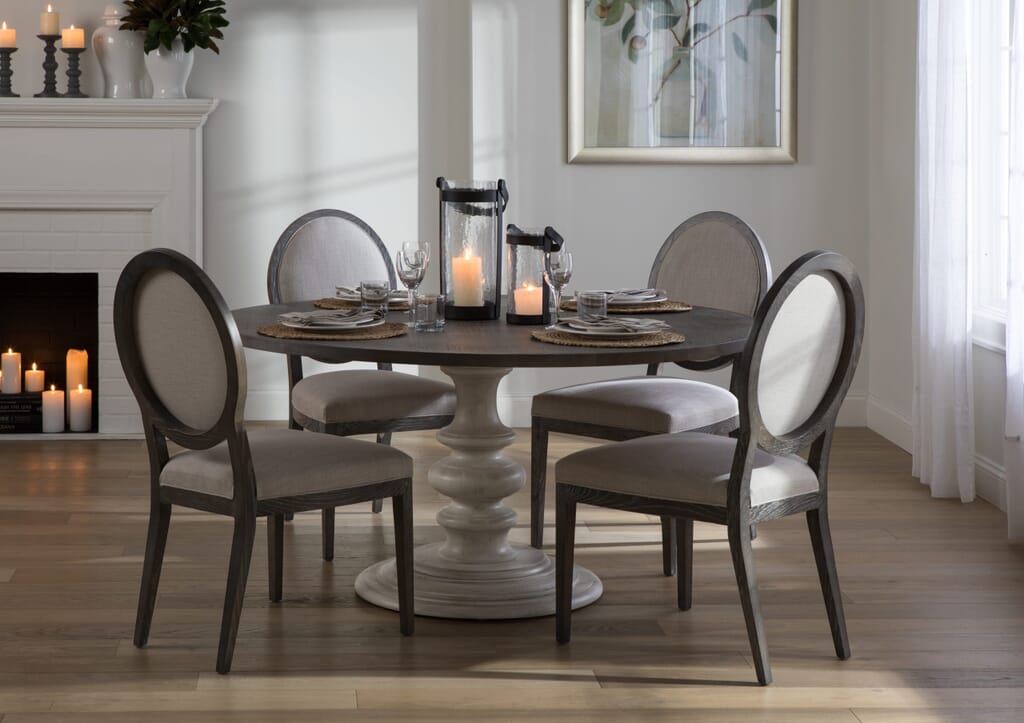 What if you're not hosting and are instead a guest? Any hostess gift recommendations?
"Fragranced candles are a great hostess gift and will keep the memories of the event in mind all season long."
—Shop scented candles here.—
For even more tips, pick up a copy of the November issue of Fox Cities Magazine!